WHY TODAY'S BREAST AUGMENTATION IS BETTER THAN EVER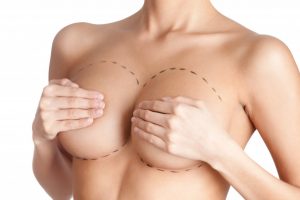 For decades, women have sought to enhance their breast contours. Whether this means increasing size, fixing asymmetry, or balancing their breasts with their body type, millions of women have had a breast augmentation to improve their figure and increase their self-esteem.
Breast augmentation utilizes implants to restore youthful, sensual breasts that have changed due to aging, pregnancy, or weight fluctuations. Here's why this fantastic body contouring solution is better today than at any other time in its history.
FEWER RISKS
Because breast augmentation has a proven track record as a safe cosmetic solution, today's breast surgery carries less risk and few potential complications than those of your mother's or grandmother's day. Thanks to innovations like an insertion sleeve that allows Dr. Beale to position the breast implant into a pocket without touching the surrounding tissue. These are one of many advantages that also include smaller incisions and a prolonged lifespan of the modern implant. If you would like to take advantage of these advanced techniques and technologies, you should make sure you seek the services of a board-certified plastic surgeon.
RESULTS LOOK MORE NATURAL
Because implants have come a long way, you can be confident your results will look natural and not like the artificial bustlines of the 1950's movie genre. Today's advanced technology and surgical techniques offer a comprehensive list of options from incision placement, implant shape, size, and type, and specialized techniques. You don't have to worry about that top-heavy, overdone look that was common in the last century, but rather a more anatomical look and feel that is consistent with your body type.
COMBINING BREAST AUGMENTATION WITH OTHER PROCEDURES
For women with multiple concerns other than size and shape, today's aesthetics can combine other treatments or surgeries with the corrections available from a breast augmentation. For instance, for the woman who would like to restore the youthful elevations with nipples pointing upward with that sexy upward curve, a breast lift can be done in concert with a breast augmentation.
For the mother who wants to improve more than her breast contours, she can choose a mommy makeover to restore her figure by adding a tummy tuck or liposuction. These combinations will reduce cost, recovery, and time spent in surgery while providing a pre-pregnancy body-outline and restored self-confidence.
PATIENTS ARE BETTER INFORMED
Because of the past, plastic surgeons take the time to inform their patients about breast augmentation and include them in developing a surgical plan. During the consultation process, Dr. Beale will encourage your involvement in every phase of the process include pre-surgical preparation and how to ensure a successful recovery. He will educate you on what to expect during your visit, and we are only a phone call away from any questions you may have at any time during the process.
LEARN MORE
If you would like more information about why today is the best day to improve your figure with a breast augmentation, we would like to talk to you.
Call 972-566-3001 or Schedule a Consultation Today!