WHY FAT IS THE NEW BLACK- FAT GRAFTING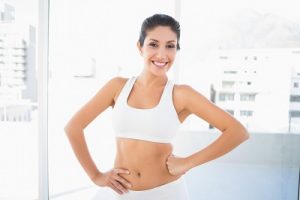 Like the perfect black tee, a youthful face never goes out of style. As the body gets older, the face starts to lose volume, leading to wrinkles, sagging skin, and unwanted hollows.  Rejuvenate your face with fat grafting. This procedure takes fat from an area with excess and transfers it to an area that needs a volume boost. Come in and learn about fat grafting from Dallas plastic surgeon Dr. Beale. You're going to love a younger-looking you!
HOW DOES FAT TRANSFER WORK?
Do you have extra fat on your hips, but not enough in your lips? Many of us struggle with fat in all the wrong places. Fat grafting, also known as fat transfer or fat injections, can remedy this age-old problem. We use liposuction to remove fat from an area with excess and transfer it to an area that needs a little more. We use care during each stage of this procedure to ensure your best results.
Fat Removal– Traditional liposuction techniques are used to "harvest" fat for transfer. We can remove fat from almost any area with excess. The hips, waist, abdomen, and thighs are popular areas for fat harvesting. During the removal process, we shape and sculpt the area. This can help you look younger and have a flatter tummy, too..
Cleaning and Preparing the Fat for Transfer– The harvested fat is carefully prepared. We filter it to remove any blood cells or debris and place the fat into syringes for transfer. Fat should be removed on the same day it is injected.
Injecting the Fat- Fat is injected into the face using small cannulas or needles. We can treat many areas including the cheeks, lips, under the eyes, and the temple region. Anywhere that we can use dermal fillers, we can use transferred fat.
Fat transfer can be effective on younger patients as a stand-alone treatment. For older patients, we often combine fat transfer with a facelift and neck lift.
WHAT CAN FAT TRANSFER DO FOR ME?
Sagging skin and wrinkles are often caused by a loss of facial volume. By using fat to revolumize the face, we can restore a more youthful appearance. What can fat transfer do for you? Check out a few of our favorite benefits below:
Fill in facial hollows
Tighten up loose skin
Smooth lines and wrinkles
Since fat transfer uses your own cells, there is little risk of rejection or allergic reaction. Fat transfer results last longer than dermal fillers and are very smooth and natural looking.
FAT TRANSFER + FACELIFT- A POWERFUL COMBINATION
We often pair fat transfer with other facial plastic surgery procedures, like a facelift. Surgery removes excess skin and shapes the area while the added fat enhances contours and improves facial shape. If you're thinking about a facelift, ask us if you should add fat transfer to your procedure.
Although fat transfer and facelift are a powerful pair, we typically perform the procedures separately. You'll come in on one day for facelift surgery and on another day, after you've recovered, for fat transfer.
FAT TRANSFER FAQS
Do you have questions about fat grafting? We're sharing answers to some common questions below. Schedule your consultation for personalized treatment advice and one-on-one answers to all your questions.
How Long Do Fat Grafting Results Last? – Fat grafting provides long lasting results. Many patients will enjoy permanent improvement in their facial appearance.
Will Weight Fluctuations Affect My Fat Grafting Results? – Weight fluctuations can affect your results after fat transfer. Get to a stable, steady weight before the procedure and maintain your weight after treatment. Small fluctuations are normal and shouldn't affect your results substantially, but large swings upward or downward can have a negative impact on your results.
Am I a Good Candidate for Fat Transfer? – Good candidates for fat transfer are healthy and at a stable weight. Schedule your consultation to determine if you're ready for surgery.
How Long Is Recovery After Fat Grafting? – Recovery times vary depending on the area treated and the amount of fat that is transferred. During your consultation, we can help you estimate downtime after your treatment.
Is Fat Grafting Effective? – Fat grafting can be very effective. We often perform this procedure on its own in younger patients with excellent results. If fat grafting won't yield ideal results on its own, we can recommend complementary procedures.
Get a look you'll love for decades to come. Restore youthful contours using your extra fat. Call us today and schedule your personalized consultation with Dr. Beale.