WHY BOTOX® IN YOUR 20S CAN HELP PREVENT SIGNS OF AGING LATER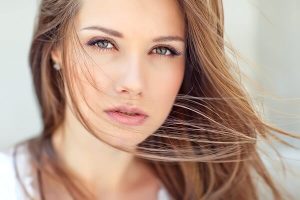 How soon is too soon for Botox®? There's no set age for starting Botox®, and while it is certainly more common amongst patients in their 30s, 40s, 50s, and 60s, some patients start Botox® sooner. Botox® in the 20s may be able to help prevent signs of aging later. Should you start Botox® now?
BOTOX® AS A PREVENTATIVE TREATMENT
What if you could stop wrinkles before they ever start? Botox® is a powerful neurotoxin that works by relaxing muscles that cause certain types of wrinkles. Crow's feet, lines between the brows, and forehead creases are just a few examples. When you relax the muscle, it doesn't contract, and the skin is no longer pushed or pulled. Over time, the skin smooths and the wrinkle disappears.
Preventative Botox® seeks to keep these wrinkles from ever forming. A little Botox®, early on, may be able to relax the muscles, before wrinkles have ever set in. The practice is controversial, but for the right patients, it may be beneficial. The following patients may especially benefit from Botox® in their 20s:
• Patients with a hyper-mobile face (lots of expression)
• Patients with pre-mature aging- sun exposure, smoking, genetics, etc.
• Patients in their late 20s
If you stop wrinkles in their tracks in your 20s, you'll never need to reverse them in the 30s and 40s.
TRAIN YOUR MUSCLES WITH BOTOX®
Many patients notice that they learn to stop using certain muscles with Botox®. If you regularly scrunch your forehead, Botox® can help you stop. The treatment will stop the muscle from contracting, so you can't use it. After a few Botox® treatments, many patients find they are less likely to use these muscles, and to create wrinkles through expressions, even when their treatment wears off.
WILL MY FACE LOOK FROZEN AFTER BOTOX®?
Botox® results can be very natural looking when you choose a skilled provider like Dr. Beale. We'll use just the right amount of Botox® to relax your muscles, without impeding your ability to make normal expressions. No one but you needs know that you've had Botox®.
WHAT ELSE CAN I DO TO PREVENT PREMATURE SKIN AGING?
Botox® isn't the only way to ward off premature skin aging. One of the most powerful tools is affordable, easy-to-use, and doesn't need a prescription. Sunscreen is a must if you want youthful skin that lasts. Use a broad spectrum, SPF 30+ each day. This will block 97% of the sun's rays, one of the biggest causes of skin aging. Sunscreen should be used every day, even if you're not planning a day in the sun. Daily sun exposure, even just 10 minutes at a time, can really add up and leads to sun damage if you aren't using sunscreen.
Learn more about Botox® today! Call our offices and schedule your treatment with Dr. Beale.