WHAT YOU NEED TO KNOW ABOUT BREAST AUGMENTATION IN YOUR 40S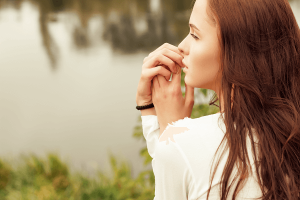 Have your breasts lost their youthful perkiness? Do you want to feel confident and sexy again, with or without clothing? For many women in their 40s, breast augmentation is the key to restoring a more youthful breast appearance. Here's what you need to know about breast augmentation in your 40s.
SHOULD I HAVE BREAST AUGMENTATION IN MY 40S
The breast augmentation decision is highly individualized and requires careful thought and consideration. Why do you want to change your breasts? Come meet with us and determine if you're a good candidate. Here are some top reasons to consider breast augmentation between the ages of 40-49:
Finished Having Children– Breast augmentation is commonly included in a mommy makeover. Many women in their 40s have finished having children and want to get their body back. Breast augmentation can increase breast size, enhance shape, and when paired with a breast lift, can restore the breasts to a pre-pregnancy appearance.
Want Your Confidence Back- Whether you're 20 or 45, we want you to feel confident and comfortable with your appearance. Many women in their 40s choose breast augmentation to increase confidence. They may no longer be happy with the appearance of their breasts after aging or pregnancy.
Ready to Pamper YOU– Many women in their 40s finally have a little time to think about themselves. It's time to pamper yourself.
TIPS FOR BREAST AUGMENTATION PATIENTS IN THEIR 40S
Are you thinking about breast augmentation in your 40s? Here are some of our top tips for a successful procedure.
Get a Lift– Most women in their 40s can benefit from a breast lift. This procedure removes excess skin and reshapes the breasts. Typically, we'll need to make a few extra incisions to perform a breast lift. The placement and size of these incisions varies, depending on the amount of breast sagging you're experiencing. If you need a breast lift, we can perform it at the same time as your breast augmentation.
Do You Need a Mammogram?- If you are due for a mammogram, get it before you get your breast implants. After you have implants, you still need mammograms. Ask your doctor how frequently you should schedule this important preventative treatment.
Is It Time for a Swap?- Many women in their 40s already have breast implants. If you got implants when you were younger, you may be ready for an implant exchange. Exchange isn't needed if your implants are still working properly and are in good condition, but there are some benefits to exchange, especially if your needs, wants, or lifestyle has changed since your first surgery. Come see us if you want to change breast size, are experiencing complications with your existing implants, or if you want to lift and rejuvenate the breasts.
Forget about "over-the-hill", the 40s are a time for looking fabulous. Call today and schedule your breast augmentation consultation with Dr Beale.