WHAT YOU NEED FOR YOUR TUMMY TUCK CONSULTATION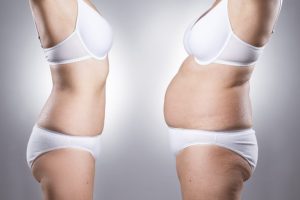 Do you want to restore your body's youthful appearance? A tummy tuck can correct abdominal imperfections, such as belly bulge or sagging skin, and can give you a curvy waist and a flat, stretch-mark-free stomach.
Also referred to as abdominoplasty, tummy tuck is a popular surgical procedure requested by both men and women due to its dramatic aesthetic results. To determine if this procedure is right for you, the best move to make is to consult with an experienced plastic surgeon like Dr. Evan Beale.
A successful consultation depends on how well you prepare for your first appointment. To make your visit a smooth and successful one, here are some details you need to prepare:
Your Desired Results
This is essential, so it pays to know what you want out of your tummy tuck surgery before your initial visit.
Your Current Medications
Some medications can affect the efficacy of anesthetics as well as your body's capacity to heal. Dr. Beale will need to know what medications and supplements you're taking, so he can advise you on whether to continue taking them or not prior to surgery.
Medical History
Dr. Beale will discuss with you past surgeries you had, existing medical conditions and overall health status, so he can create a personalized treatment plan with reduced risks and complications.
Questions to Ask Your Doctor
Failing to ask questions is one of the common mistakes patients make. Never make that blunder by preparing your own set of questions before your visit. Below are three important questions you should ask Dr. Beale, but feel free to add some of your own:
Are you a board-certified surgeon?
Asking this question is an excellent way to assess his skill level and surgical experience. You can feel rest assured, though, that Dr. Beale is board-certified. He has also received excellent training in plastic and reconstructive surgery in the past. You can learn more about Dr. Beale here.
Am I a good candidate for a tummy tuck?
Even if you consider yourself a good candidate after doing your initial research, Dr. Beale will still have to determine if this is suitable for you. Several factors may delay your abdominoplasty for several weeks or months. For instance, the timing may be off, especially if you need to lose weight or if you still plan to have children.
Is liposuction included in my abdominoplasty?
Generally, a tummy tuck is designed to correct sagging skin and separated abdominal muscles. However, a traditional tummy tuck may not be enough to remove excess fat in the abdomen and flanks, so your procedure may require liposuction. Asking this question can ensure that your expectations are in line with your treatment plan.
Your consultation is the first step towards a successful tummy transformation, so it pays to be prepared for your initial visit. If you're ready, schedule for a free consultation