WHAT WERE THE MOST POPULAR PLASTIC SURGERY PROCEDURES OF 2018?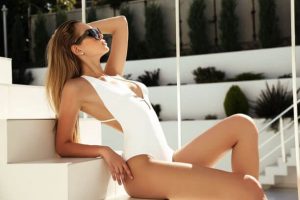 We are so excited for 2019! As we roll into a new year, we wanted to take a few minutes to look back on 2018 and review some of the plastic surgery trends we saw in our Dallas, TX plastic surgery practice. What were Dr. Beale's most popular procedures in 2018?
MOMMY MAKEOVER
Last year, our patients said farewell to their saggy, droopy mom bodies and rediscovered tight tummies and perky breasts. Our mommy makeover was one of our popular procedures for our post-baby patients.  It combines tummy tuck, breast surgery, and liposuction to reshape the body after pregnancy, child birth, and breastfeeding.
Dr. Beale's mommy makeover is transformative and is best performed after your final pregnancy. If you're still growing your family, it may be best to wait for your procedure. Pregnancy after a mommy makeover can undo some of the positive changes you'll experience after plastic surgery. This procedure is popular among older moms with grown children too!
BREAST SURGERY
Breast surgery consistently tops the charts as one of our most popular surgeries. Cosmetic breast surgery isn't just popular here in Dallas, TX; breast augmentation has been the top performed cosmetic surgical procedure in the U.S. since 2006.
Dr. Beale skillfully performs both cosmetic and reconstructive breast surgery. Our top procedures include:
Breast augmentation
Breast lift (mastopexy)
Breast reduction
Breast reconstruction
Breast revision including implant exchange
We love helping women to feel confident and comfortable with their breast appearance. Whether you're sporting a sweater or lounging by the pool in a bikini, we want you to look and feel beautiful.
LIPOSUCTION
You may feel like you're the only one struggling with unwanted fat, but believe us, you're in good company. Most men and women have stubborn fat pockets. And when it comes to unwanted fat, size doesn't matter. Making healthy lifestyle choices can reduce fat, but for many patients, lifestyle alone isn't enough. Liposuction helps to smooth out your trouble spots. It permanently removes fat cells from any areas treated.
In 2018, we helped our patients improve their most stubborn trouble spots including:
Love handles
Muffin tops
Bra back rolls
Double chins
Saddlebags
If you're close to your target weight and have fat that won't budge, ask us if liposuction is right for you.
MINIMALLY INVASIVE TREATMENTS
One of the biggest plastic surgery trends we saw in 2018 was the continued popularity of minimally invasive options. Surgery provides a dramatic change, but it isn't always the best fit. Our patients enjoyed smoother and brighter skin from our non-surgical options. Many of these treatments offer reduced downtime compared to surgical procedures and are ideal for a little touch-up. They can be combined with surgical treatments or used on their own.
Botox®– Year after year, Botox® is one of our top treatments. This injectable treatment smooths persistent wrinkles. We love using Botox® on crow's feet, lines between the brows, and forehead creases. Botox® is one of our speediest treatments, clocking in with an average treatment time of just 10-15 minutes.
Dermal Fillers- Youthful faces are known for their fullness, but as you age, fat deposits shift, and the face deflates. Fillers bring youthful volume back. We use several injectable fillers including Juvéderm®, Sculptra®, and Restylane® to smooth wrinkles, restore facial contours, and enhance the lips.
We also offer non-surgical skin resurfacing treatments including chemical peels, laser resurfacing, and dermabrasion.
How can we help you create your best look in 2019? Call us at 972-566-3001 to learn more about our most popular treatments or to schedule your consultation with our plastic surgeon Dr. Evan Beale.