WHAT IS TRENDING IN RHINOPLASTY?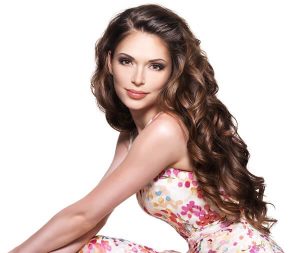 Change your nose, change your look. As the central feature of the face, the nose makes a significant impact on your appearance. If you're thinking about changing the appearance or function of your nose, keep reading to learn more about the current trends in rhinoplasty.
NO COOKIE CUTTER NOSES HERE- NATURAL LOOKS ARE IN
There is no one perfect nose and the current trend toward natural-looking rhinoplasty results reinforces this belief. Men and women are requesting noses that look natural and unique. We love this trend because it celebrates your inherent beauty. We don't all need to look the same to be beautiful.  Enhance what you've already got!
The trend toward a natural looking rhinoplasty result doesn't mean that rhinoplasty is no longer beneficial. Unique noses are in, but your nose may still be out of balance with your appearance. Rhinoplasty can address aesthetic concerns and bring the nose into better harmony with the face. We'll work with you to create a nose that looks like you were born with it, even though you weren't. Functional rhinoplasty is another important facet of rhinoplasty and can address breathing and airway problems without significantly changing the appearance of your nose.
The desire for a more natural result extends to patients that have had rhinoplasty in the past. We've seen some patients that had nasal surgery years ago come in for a revision to create a nose with more personality. Cookie cutter noses were a rhinoplasty trend years ago, but patients today tend to value individuality.
FUNCTION + BEAUTY- IT ISN'T ALL ABOUT THE LOOKS
Your nose plays a key role in your overall appearance, but that isn't all it does. In addition to its aesthetic role, the nose is essential for proper breathing and optimal health. Years ago, rhinoplasties modified the appearance with little concern about nasal function. This led to breathing difficulties, nasal collapses, and other problems after rhinoplasty. Modern rhinoplasty focuses on both function and beauty.
To ensure that your nose looks and works properly, Dr. Beale pays special attention to function during each rhinoplasty. For example, when removing an unattractive hump from the nose, bone and cartilage are taken from the nasal bridge. Dr. Beale makes sure not to take too much as this can harm the nasal structure. Bone and cartilage removal are always done conservatively. We immediately address any functional issues that arise throughout the surgery. Many patients pair functional rhinoplasty with cosmetic rhinoplasty to improve both form and function with a single procedure.
MINIMALLY INVASIVE OPTIONS- CAN YOU CHANGE YOUR NOSE WITHOUT SURGERY?
Minimally invasive procedures are a big trend in cosmetic surgery right now, rhinoplasty included. Some surgeons are using dermal fillers to change the appearance of the nose without surgery. Injectable fillers can increase the size of the nose, fill in dips, and add character to the bridge. Minimally invasive options can't replace surgical rhinoplasty, but are a good alternative to surgery for some patients.
TEENAGE RHINOPLASTY- HOW YOUNG IS TOO YOUNG?
Why wait for rhinoplasty in your 30s and 40s if you know you want it in your teens? We're seeing many younger patients come in for rhinoplasty consultations. Teenage rhinoplasty isn't uncommon and can be safely performed, provided a few important conditions are met including:
Nose has reached full adult size (approx. 15-16 for girls, 17-18 for boys)
Both parent and patient agree that rhinoplasty is the right choice
Appropriate rhinoplasty goals and expectations are present
If you're interested in learning more about teenage rhinoplasty, call our offices to schedule a consultation with Dr. Beale.
FUNCTIONAL RHINOPLASTY- IS IT THE NEXT BIG THING?
Most of our rhinoplasty patients come in for cosmetic rhinoplasty, but we wouldn't be surprised to see an increase in functional rhinoplasty patients over the next few years. Healthy, active lifestyles are trending and functional rhinoplasty can dramatically improve a patient's health and wellbeing. Many people do not realize that common health complaints may actually be caused by nasal blockages. Rhinoplasty can address health concerns including:
Frequent nosebleeds
Dry mouth
Noisy breathing
Frequent headaches
Bad breath
Recurrent sinus infections
If you regularly experience any of the symptoms on this list, come see us to find out if functional rhinoplasty is right for you. Many patients experience complete reversal of their symptoms after rhinoplasty, providing a dramatic improvement in quality of life. Functional rhinoplasty can be performed on its own or paired with cosmetic rhinoplasty.
Rhinoplasty trends come and go, but confidence and good health are always in style. Come learn about your options for rhinoplasty from Dr. Beale. Call our offices and schedule your consultation today.