WHAT CAN I EXPECT FROM RHINOPLASTY RECOVERY?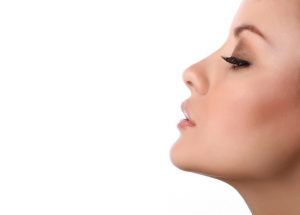 Are you unhappy with your nose? Rhinoplasty, also known as a "nose job", is a surgical procedure to reshape the size, shape, proportion, or contour of the nose. It can transform your appearance by bringing your entire face into balance.
Many adults have wanted rhinoplasty their entire lives, but worry about the recovery process. If you're thinking about rhinoplasty, schedule a consultation with a board certified plastic surgeon like Dr. Beale. He can alleviate your fears, answer any questions you might have, and help you decide if rhinoplasty is the right choice for you. Call and schedule your consultation today.
AFTER RHINOPLASTY – WHAT IS RECOVERY REALLY LIKE?
After a bit of monitoring post-rhinoplasty, you'll be ready to go home. Most patients return home the very same day their surgery is performed. You'll need someone to give you a ride, as you won't be able to drive. This person will need to stay with you to help with any needs you may have during those early hours after surgery. We'll give you pain medication to ease any discomfort. A cool mask over the eyes can help increase your comfort.
You'll likely have a splint over the nose until it is removed about a week later. This helps hold everything in place during your recovery. Some patients will have soft plastic tubes placed inside of the nose. This aids in recovery, and the tubes are typically removed in about a week.
You will look and feel swollen, and you may have some bruising below the eyes. This typically fades in a week or two.
HOW MUCH TIME WILL I NEED OFF FROM WORK?
Most patients are able to return to their regular activities in just a few days and strenuous activities in about three weeks. If you do return to work quickly, just know you may have some bruising or swelling. You'll look much better after a week and substantially better in two weeks, with results that continue to improve as the swelling goes down. It can take a year for the nose to fully heal and for all swelling to resolve, but you'll look fantastic much sooner than that–often in just a few weeks.
Are you ready to learn more about rhinoplasty? Call and schedule a consultation with Dr. Beale today.