VACATION SPOTS TO SHOW OFF YOUR BIKINI BODY AFTER YOUR PROCEDURE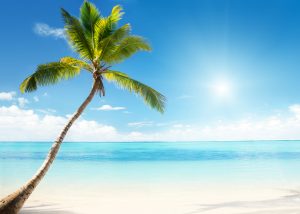 What's better than a sexy, new bikini body? Looking great and feeling confident are wonderful perks of plastic surgery, but our favorite post-procedure treat is a vacation. Strut your new curves at some of our favorite travel destinations around the world. Don't forget to pack your bikini. You'll need it to show off your new curves in these travel hotspots.
GOLD COAST, AUSTRALIA
Australia's Gold Coast is a haven for bikini lovers. Try sprawling on the sandy beaches and watching the surfers ride big waves in this warm and sunny vacation destination. Hot restaurants and great shopping are nearby, so when you need a break from the sun, you'll have plenty of other activities to keep you entertained.
BIG ISLAND OF HAWAII
Year-round beautiful weather makes Hawaii one of the most sought after tropical vacations in the U.S. Each Hawaiian island has its unique flavor, but the Big Island is one of the favorites for beaches and bikinis. You'll love the pristine white sand and cool salty breeze as you show off your new body.
KUTA, BALI
Stress melts away on the beautiful beaches of Bali. Kuta is a popular destination, known for its sandy, tropical beaches and busy nightlife. If you visit this gorgeous area, pack your hiking shoes too. The gorgeous beaches are only surpassed by the lush, forested mountains nearby.
HOT WATER BEACH, NEW ZEALAND
Love the beach, but hate the chill? Try Hot Water Beach in New Zealand. Thermal springs bubble up into the sand near low tide, making it possible to dig your own sandy DIY hot tub. This destination is the ultimate beach trip + spa day, all rolled together.
SOUTH PADRE ISLAND, TEXAS
For something a little closer to home, we love South Padre Island. Just over eight hours by car from Dallas, you can head to this beachy paradise for a long weekend. We love the warm, calm waters and beautiful sandy beaches of this Texas destination.
NOT QUITE BIKINI READY? PREP YOUR BODY FOR THE VACATION OF A LIFETIME
If you're not quite ready to pack that bikini for your around the world adventures, come in for a visit with Dr. Beale. Our body shaping and contouring treatments will get your body bikini ready.
HOW LONG UNTIL I'M BIKINI READY?
Many patients ask, "How long until my body is bikini ready after plastic surgery?" There isn't a simple, generalized answer to this question because it largely depends on the procedures you receive and the extend of your surgery. Dr. Beale can help you narrow down recovery timelines during your consultation.
Longer is better when planning a post-plastic surgery vacation. Most patients see improvement a few weeks after surgery and look great after a few months, but it can take several months or longer to achieve your final result. The sooner you schedule your consultation, the sooner you'll be rocking that bikini on these beautiful beaches.
Whether you're lounging by the pool in your backyard or jet setting to tropical destinations, plastic surgery by Dr. Evan Beale will ensure that your body is always ready for that teeny tiny bikini.