TREAT YOURSELF THIS MOTHER'S DAY WITH A MOMMY MAKEOVER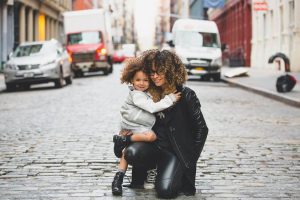 Calling all moms! This Mother's Day, we want you to pamper yourself. You give your all to your children and your family every single day. Once a year, you deserve a little something for you. We recommend our mommy makeover. This surgical transformation helps moms to ditch their post-baby sagging and discover a tight, sexy body again. Feel confident and comfortable in your body again. Ask us about our mommy makeover today.
WHAT DO YOU WANT FOR MOTHER'S DAY?
What gifts top your wish list for Mother's Day this year? Flowers are certainly beautiful, but don't last very long. Chocolates get eaten. We want you to have something that lasts for a lifetime this year. With our mommy makeover, you can restore your body after baby and enjoy a rejuvenated appearance this year and for years to come. Let your kids pamper you with chocolates and flowers, but pamper yourself too. Treat yourself to a mommy makeover.
WHAT CAN A MOMMY MAKEOVER DO FOR ME?
A mommy makeover is a complete body transformation after baby. You'll pick and choose the areas you want to treat. Some potential benefits of a mommy makeover include:
We'll custom design your mommy makeover to target your biggest problem areas. The goal is a rejuvenated, restored body after pregnancy and breastfeeding.
If you're planning future pregnancies, you may need to wait for your mommy makeover. This dramatic transformation is best performed after you've finished bearing children. Future pregnancies are safe, but can reverse the changes you'll experience from surgery.
I'M EXCITED FOR MY MOMMY MAKEOVER. WHAT'S THE NEXT STEP?
If you're ready to learn more about a mommy makeover, give us a call and schedule your consultation with Dr. Beale. During your consultation, we'll discuss your medical history, examine your body, and make treatment recommendations. You'll learn more about the costs of a mommy makeover and about payment and financing options. Give us a call today and get started.