TOP TIPS FOR A QUICK RHINOPLASTY RECOVERY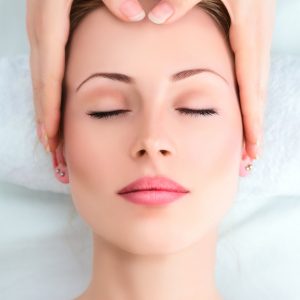 When we think of a nose job, it's more likely about the cosmetic benefits instead of the functional correction. However, rhinoplasty not only improves facial appearance, it can correct breathing issues and nasal air-flow as well.
This article explores the most important facts to keep in mind before and after nose surgery. It is meant to help the rhinoplasty patients experience a quick and successful recovery. We also hope it provides enough information to increase the likelihood of having a recovery with minimal discomfort to achieve your desired results.
FACTS ABOUT RHINOPLASTY RECOVERY
When contemplating rhinoplasty surgery, you must understand there will be a short period of discomfort, usually the first two to four days. Afterward, you must prioritize taking care of yourself. Here are some things you should understand about rhinoplasty recovery:
YOU WILL NEED TO MAKE A TIME COMMITMENT
Plan to take at least one week off from work or daily activities to rest and get plenty of sleep. Prepare your home where everything you need, like reading material, medications, and remote control is within reach. You will need to sleep with your head elevated to ensure drainage and minimal swelling.
EXPECT SOME DISCOMFORT
Most patients do experience some pain during the initial phase of recovery lasting about one week. You should expect temporary nasal congestion, which will subside quickly. You will be prescribed pain medication to manage your discomfort after surgery. Take as prescribed immediately after surgery and for the first few days until the pain diminishes. Avoid anti-inflammatories like aspirin and ibuprofen for at least two weeks because they thin the blood and increase the risk of hematoma (bleeding).
EXPECT SWELLING
You should expect your nose to swell after the surgery. Cold compresses will help in the initial days of your recovery but plan to deal with this side-effect for some time. Once your nose heals completely, you will begin to notice the swelling subsiding. Although you will see the correction in the structure and appearance of your nose, swelling may take up to a year to completely subside depending on the type of surgery (open or closed rhinoplasty), the extent of the operation, and how well your body heals.
PROTECT YOUR NOSE AGAINST TRAUMA
You should avoid strenuous activities for at least two weeks and refrain from doing anything that may expose your nose to possible injury. Protect your nose for a minimum of ninety days. Dr. Beale will provide more detailed instructions during your consultation.
DOS AND DON'TS
Here are some helpful hints to keep in mind to help with your recovery and ensure the outcome you want or need:
Do
Go in with a positive attitude
Choose a board-certified plastic surgeon
Get plenty of rest and sleep
Take all medication as prescribed
Drink plenty of water
Ice pacts will help with discomfort and pain
Keep your follow up appointments with Dr. Beale
Follow all of your surgeon's instructions
Maintain a healthy diet
Don't
Drink alcohol or use tobacco products
Take steamy showers or excessive hot baths
Play any contact sports or put your nose at risk
Ignore any signs of complications like infection
Miss any follow up appointments
Blow your nose
Wear glasses too soon
Exercise hard
You should keep an open line of communication with Dr. Beale's office during your recovery. If you have any questions or have any concerns, we're just a phone call away.
LEARN MORE
If you have any additional questions about rhinoplasty or its recovery process, please contact us today. You can call 972-566-3001 or schedule a consultation.