TOP SKIN TREATMENTS TO SOOTHE SUMMER SUN DAMAGE NOW THAT IT'S FALL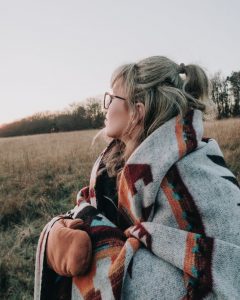 Fall is a time for cozy sweaters, pumpkin spice everything, and skin TLC. You see, summer can be hard on the skin and come fall, your skin needs a little help to look its best again.
Spending time in the beautiful Dallas sunshine is one of our favorite summer activities, but it does take a toll on our bodies. Chlorine, sand, wind, and saltwater can contribute to weathered, uneven skin. Too much sun and too little sunscreen can lead to premature aging and sun damage.
If you have wrinkles, sunspots, and poor skin texture, come see Dr. Evan Beale this fall to soothe summer sun damage.
What treatments do we recommend this fall to restore your skin? Keep reading to discover the best skin treatments that can soothe, heal, and rejuvenate skin that might have got a little too much exposure during Dallas's fantastic summer months.
HOW DOES THE SUN DAMAGE OUR SKIN?
The sun emits ultraviolet (UV) light, and these rays are highly damaging, even in small doses. Constant, untreated exposure to this energy causes premature wrinkling, age spots, and in some severe cases, skin cancers. You don't need a sunburn to have sun damage.
What can you do about sun damage? We recommend a strict sun protection plan when spending time outdoors that includes applying sunscreen, limiting time outdoors between 10 A.M and 3 P.M. and wearing a hat.
For many of us, however, we will inevitably get too much sun at some point during the summer. When this happens, damage to our skin cells occurs. The following treatments are amongst the best options available to make your skin supple, soft and delicate after a summer of fun.
PEEL AWAY THAT DEAD LAYER
Too much time in the weather gives our skin a weathered look. Dead skin cells can accumulate, leaving your bright complexion looking dull and undesirable.
Chemical peels are an ideal method to revive the skin after summer. How do they work? Chemical peels use acids to peel away the outer layers of your skin, thus revealing the new, healthy cells underneath.
Chemical peels are available in different intensities, which affect varying depths of the skin. The choice of peel depends on the extent of sun damage and your personal circumstances. We'll help you choose a good option for your skin.
For intense sun damage, Dr. Beale recommends a TCA peel, which penetrates deeper into the skin than our more superficial options, like a gentle glycolic peel.
Chemical peels are ideal for treating uneven skin tone and a generally weathered appearance caused by the summer sun.
Laser Skin Treatments
Laser treatments have been synonymous with treating sun-damaged skin for over two decades. While chemical peels remove entire layers of dead skin, laser therapies use short bursts of concentrated light energy to remove specific areas of damage. This reveals the undamaged, radiant skin underneath.
DERMABRASION
Derma – Skin.
Abrasion – Wear away.
Dermabrasion uses minute exfoliating particles to remove the outer layer of dead skin cells. This method works very well on sun-damaged skin, particularly freckles, age spots, and areas of dull skin. This is a deep and effective exfoliating treatment and must be performed by an experienced and trained surgeon.
The deep exfoliation of dermabrasion will require a recovery period of up to two weeks.
If you enjoy swimming, jogging, hiking, and other outdoor pursuits, it is likely that your skin has taken quite a beating during the summer months. As fall begins, we begin to take stock for the winter and slowly prepare for the changing of the seasons. It is a perfect time for a skin treatment.
Contact Dr. Beale on 972 566 3001 or fill out his online form to see how he can help rejuvenate your skin after the summer.