TIS THE SEASON FOR GLOWING SKIN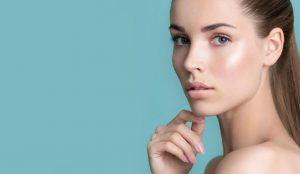 May your holidays be merry and bright. When it comes to bright, glowing skin is one of our favorite ways to shine. Get our tips for your best skin this season. Happy holidays from Dr. Beale and all of us!
GIVE YOUR SKIN THE GIFT OF BEAUTY- SKIN RESURFACING FOR THE HOLIDAYS
Skin is made up of many layers. New, fresh skin develops deep within the body, at the bottom-most layers of healthy skin. On the very top, you'll find old, dull skin cells that have finished doing their job but haven't shed yet. In between these two extremes, you'll find varying levels of skin development and health. The secret to healthy and beautiful skin is shedding the damaged skin cells so beautiful, new skin can shine.
Our skin resurfacing treatments remove the outer layers of skin, revealing healthy, new skin. We offer several different resurfacing options. Some remove a significant amount of skin while others are lighter and more superficial. Dr. Beale can recommend options after discussing your treatment goals.
Chemical Peels- Chemical peels slough off layers of skin using an acidic solution. This solution is applied to the skin, and after it has had time to work, is neutralized and removed. Some of the most common chemical peels include TCA, or trichloroacetic acid, phenol, and retinol. These are available in light depths for a quick, no downtime rejuvenation, or deeper depth peels for a more dramatic skin transformation.
Laser Resurfacing- Carbon dioxide or erbium lasers can be used for skin resurfacing. The laser carefully heats and removes the outermost layers of skin. Some layers are fractional, meaning that they treat only a portion of the skin, leaving surrounding cells intact and undamaged to speed healing. Laser treatments may require several days of downtime but typically offer a dramatic result.
Dermabrasion- Dermabrasion uses manual exfoliation to remove layers of skin. A special device with a rough surface is used to carefully remove skin cells. Dermabrasion requires a recovery period and offers long-lasting skin improvement.
Some of these treatments offer skin tightening benefits too. A consultation with Dr. Beale can help you weigh the pros and cons of each option to find your best treatment fit.
GET YOUR GLOW BEFORE THE NEW YEAR- HOW SOON DO I NEED TO SCHEDULE TREATMENT?
Glowing and beautiful skin can take time. If you want to enjoy the results this holiday season, you'll need to hurry in. Recovery timelines vary, depending on the treatment you choose and the depth of skin removal. We'll explain everything in detail before your treatment, so you know what to expect.
To brighten up before a holiday party, a light chemical peel is one of your best options. A light peel doesn't require downtime and will brighten skin almost instantly. Most patients find they are party-ready in just a day or two. Deeper peels, dermabrasion, and laser treatments often require a longer recovery period and some patients experience oozing, peeling, and crusting. Symptoms are temporary, but most patients like to schedule these treatments with a generous recovery window. If you're spending the holidays at home, a deeper treatment can make the most of any holiday days off from work, so you can start the new year with better, brighter skin.
Call us at 972-566-3001 to schedule your skin resurfacing treatments in Dallas, TX.