TIPS ON RECOVERING FROM PLASTIC SURGERY DURING THE SUMMER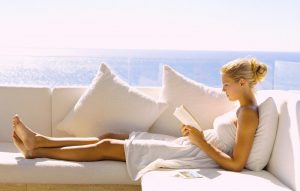 Are you melting in this hot summer weather? The heat can be difficult on your best day, but right after plastic surgery, it can be downright miserable if you don't take the right preventative steps. We want you to recover in comfort, no matter the season. This guide will help you plan for your summertime plastic surgery recovery so you can avoid common pitfalls and stay comfortable while you heal. Contact us today and schedule your plastic surgery consultation with Dr. Beale.
TO LOOK HOT, KEEP COOL
Right after surgery, your body needs to devote its energy to healing, not keeping cool. Plan on spending a week or two indoors after surgery, especially if you live in a hot climate like Dallas. Use indoor cooling and fans to keep your home at a comfortable temperature. Many patients will be wearing extra layers of bandaging or compression garments after surgery. Staying out of the heat will make these extra layers more tolerable.
THE SUN IS NOT YOUR FRIEND
Skip the tan this summer and get plastic surgery instead. If you're planning on plastic surgery this summer, don't plan a summer in the sun. Right after surgery, you'll be more likely to sunburn and less likely to notice. Your skin's circulation is disturbed which can increase the likelihood of a sunburn. New scars are also more sensitive to the sun. Too much sun, too soon can lead to a darkening of scars. If your incision lines are still pink, limit your sun exposure. Layers and sunscreen are important post-surgery tools for every patient.
DRINK IT UP
Dehydration is very common during the summer and can lead to complications after surgery. If you're dehydrated when you come in for surgery, you'll be more likely to experience nausea after surgery. Dehydration can slow healing and lead to post-surgical complications. Drink lots of water before and after surgery. In hot weather, pay special attention to your hydration needs. We recommend stocking your fridge with your favorite non-alcoholic beverages. Bendable straws can also you to easily drink and stay hydrated after surgery.
NO POOL FOR YOU
Summer means swimming, but not if you've had a recent plastic surgery. You'll need to avoid swimming pools, spas, lakes, and oceans for a couple of weeks after surgery. These bodies of water are more likely to contain pathogens and can increase your chances of infection after surgery. You'll have plenty of time to sport that bikini and show off your new look after you've fully healed.
Use your summer vacation to perfect your body this year. Recovery in the summer can be a bit more difficult, but with these simple tips, you can recover in comfort. Contact us today and schedule your plastic surgery consultation with Dr. Beale.