SKIN RESURFACING 4-1-1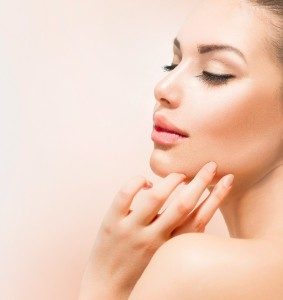 Out with old, damaged skin and in with fresh, new, beautiful skin. If you'd like a fresh start for your skin, ask us about skin resurfacing. We can treat broad areas of the face and neck to improve texture, skin tone, and quality of the skin. Your best skin awaits!
WHAT IS SKIN RESURFACING?
Skin resurfacing treatments remove the outermost layers of the epidermis and dermis to reveal fresh, new skin. This can be accomplished using a variety of treatments, including chemical peels, laser resurfacing, and dermabrasion. They can be performed on their own or paired with other rejuvenating treatments and cosmetic surgeries.
Patients love the smoothing benefits of these treatments. Think of a wrinkle as a set of peaks and valleys. A skin resurfacing treatment removes the tips of the peaks, causing the skin to look smoother and making the "valleys" seem shallower.
WHAT ARE MY SKIN RESURFACING TREATMENT OPTIONS?
We offer a variety of options to ensure a great fit for every patient. Talk with us about your skin concerns, and we can help you choose a treatment options to meet your goals and your lifestyle. Some common skin resurfacing treatment options include:
Chemical Peels– A chemical peel uses an acidic solution to slough off the outermost layers of skin. While light peels can be performed in a medical spa, our skin resurfacing peels go deeper for improved results often in just one treatment. We offer TCA, phenol, and retinol peels.
Laser Resurfacing– Laser skin resurfacing treatments use powerful laser energy to target damaged skin. These treatments remove layers of the epidermis while heating the underlying epidermis (which stimulates collagen production and offers a skin tightening benefit). We use carbon dioxide and erbium lasers, depending on your skin's needs.
Dermabrasion– Dermabrasion manually removes the outermost layers of skin using a specialized tool with a rough surface. This creates systematic wounding of the skin, which stimulates your body's healing response. As your skin heals, it will look smoother and younger.
Each treatment option has unique benefits; Dr. Beale will explain your options and make treatment recommendations after examining your skin.
ARE SKIN RESURFACING TREATMENTS PAINFUL?
Skin resurfacing treatments are a powerful way to rejuvenate your skin. During the treatment, we use a local anesthetic block (or, in some cases, anesthesia in an operating room) so you don't feel pain during the treatment. After treatment, you'll use an antibiotic cream mixed with numbing medication to keep your skin comfortable and moist while you heal. The skin may feel raw (similar to a bad sunburn), and most patients need about 5-7 days of downtime while the skin regenerates and heals.
Do you want to discover your best skin? Ask us about skin resurfacing.