SHOULD I WAIT UNTIL AFTER I HAVE KIDS TO GET BREAST IMPLANTS?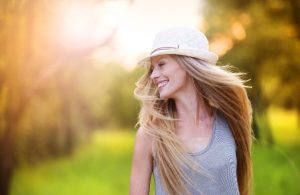 Many women decide to get breast implants for a myriad of reasons. Apart from the "why" women opt for breast surgery, another key consideration is the "when" of the surgery. Many of our patients ask if it's okay to get breast implants before having children, or if it's best to wait until after childbirth.
In general, our answers vary. There are several factors to consider before we make a recommendation. Therefore, if you plan to enhance your breasts, it's best to consult board-certified Dr. Beale, an expert plastic surgeon on breast enhancement, so he can advise you on your options.
In most cases, women can get breast implants anytime they want. Therefore, the choice is up to you if you want to get implants before or after you have children.
However, if you plan to become pregnant in the near future, like within the next 12 months, it would be best to hold off on your breast augmentation plans. This is not to say that implants pose health risks to your child. Rather, it is just to get the most satisfying results out of your surgery.
On the other hand, if you plan to have children in the distant future, then you can begin your breast surgery preparations as early as now. Here are additional factors to keep in mind as you consider the possibility of breast implants any time soon.

Like most surgeries, breast augmentation has its own risks. However, as long as you consult with a doctor and a board-certified plastic surgeon performs the surgery, you can feel confident that the procedure will go as smoothly as possible. Breast implants are generally safe as long as you follow your doctor's instructions, especially when it comes to scheduled follow-up checkups.
In addition to the safety of implants for the patient, studies have confirmed that they won't raise the risk of birth defects in babies, whether during the gestational period or after childbirth.
Although it's safe to have implants even if you're pregnant, there's a chance that they can affect your breasts' ability to produce milk. Fortunately, Dr. Beale can advise you on the best implants, implant placement, and incision that can allow you to breastfeed your baby post-surgery.
Breast Augmentation Results
The quality of your results may change after pregnancy, but it will depend on your age, your implants' age at the time of pregnancy, your breast tissues, and other factors. In most cases, mothers are still satisfied with their breasts even after pregnancy and breastfeeding.
These are general guidelines to keep in mind if you decide to get breast implants before childbirth. For an individualized recommendation, visit Dr. Beale and discuss with him your plans and aesthetic goals. Request a free consultation today.