SAGGING LIDS? CONSIDER A BROW LIFT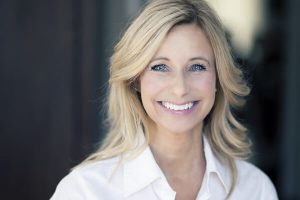 There are a lot of delicate little changes that happens to a person's face when they get older. For one thing, their eyebrows start to sit a little lower on their face than they used to. This happens because as we get older, the skin on our forehead starts to wrinkle and sag; at the same time the muscles on our forehead starts to relax because we use it so much. After all, we use our eyebrows a lot to make expressions. Interestingly enough, an aging forehead can have another effect: creating droopy eyelids. If you have droopy eyelids and want to change it, then it might be time for you to get a brow lift.
WHY GET A BROW LIFT?
Having an aging forehead can affect your eyebrows by flattening its arch. If you feel like your forehead has deep wrinkles, your eyebrows have lost character, and your eyelids have gotten a little droopy, then you might be a great candidate for a brow lift. In some cases, droopy eyelids aren't caused by excessive skin, so an eyelid lift won't be necessary. In those cases, a brow lift is best.
WHAT HAPPENS DURING A BROW LIFT?
A brow lift addresses two things: your sagging skin and muscles. First, the skin on your forehead is pulled and tightened. Then the muscles that cause frown lines, called "corrugator muscles" are removed. After that, muscles that cause deep creases on your forehead are weakened to reduce the appearance of horizontal lines.
A brow lift can either be done with a hidden incision by the hairline or by using an endoscope. An endoscope is a medical imaging device that allows the doctor to see the operation through some smaller incisions. The surgery is then done using special surgical instruments—all in all it's much less invasive than other procedures.
WILL IT CHANGE ANYTHING?
A lot of patients worry that a brow lift will change how they look when they make expressions. After all, no one wants to look surprised all the time. But what's great about the brow lift is that the procedure makes sure that your expressions are unaffected, and that the rejuvenation effects look natural and not, as they say, "overdone."
DO I HAVE TO CHOOSE BETWEEN A BROW LIFT OR AN EYELID LIFT?
Well, it really depends. Eyelid lifts are really for people with normal eyebrow arches and younger-looking foreheads. Still, a lot of the timesa surgeon recommends doing both, so it's not out of the question for you to get both an eyelid lift and a brow lift together.
Think you're the right person to get an eyebrow lift? If you want the best results, contact a board-certified plastic surgeon like Dr. Evan Beale for a consultation.