NON-SURGICAL TREATMENTS TO GIFT YOUR LOVED ONES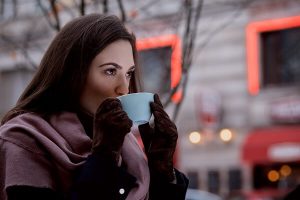 Finding the perfect holiday gift isn't always easy. What will be appreciated, used, and enjoyed? If your to-buy list is anything like ours, giftees vary widely, in tastes, preferences, likes, and dislikes. This year skip the popcorn tins and the candy canes and give the gift of beauty instead. A non-surgical treatment with Dr. Beale will delight almost anyone on your gift list.
Call us and we'll help you select the perfect treatments for all your friends and family members.
BOTOX®– GIVE THE GIFT OF FEWER WRINKLES
Surely, you've caused your fair share of wrinkles over the years. Make amends this holiday season by helping erase unwanted wrinkles with the gift of Botox®. One of the most popular cosmetic treatments in the U.S., Botox® is an injectable neurotoxin that temporarily blocks nerve impulses to the muscles that cause wrinkles. This treatment only works on dynamic wrinkles, like crow's feet and frown lines.
Who wouldn't love Botox®? This versatile treatment is a good fit for most of the people on your holiday gift list. Dr. Beale performs Botox® injections on both men and women, young and old. Our youngest Botox® patients are typically in their 20s, and we have patients that are still enjoying the skin smoothing effects of this treatment in their 60s and beyond. Botox® is a quick treatment, often 30 minutes or less, and requires no downtime.
YOU CAN'T GIFTWRAP BETTER SKIN, BUT YOU CAN GIVE IT
Some people are born with naturally beautiful skin, but most of us have to work hard to achieve it. You can give the gift of better skin this year by getting your loved ones a skin resurfacing treatment in Dallas, TX. Better skin doesn't fit in a box under the tree, but our gift certificates certainly do. Call us and we'll give you all the details.
Skin resurfacing treatments remove the outer layers of skin, removing damage so that new, healthy skin is revealed. Chemical peels, laser resurfacing, and dermabrasion are popular options for skin renewal. These treatments are ideal for men and women. We can customize treatment strength and depth, allowing us to treat many different skin types and concerns.
Chemical Peels- These treatments resurface the skin using a chemical solution, often TCA, retinol, or phenol. Light, medium, and deep chemical peels are available.
Laser Resurfacing- A CO2 or erbium laser smooths the skin and removes damaged skin cells. Laser treatments are versatile and offer a long-lasting result.
Dermabrasion- This treatment uses manual abrasion to remove layers of skin. A special device outfitted with a rough exfoliating pad is used to systematically damage the treatment area and improve the skin's appearance.
Dr. Beale is happy to talk with any giftee on your list to create a customized treatment plan.
Stuff those stockings with something that will be appreciated long after the holiday season is over. Beauty is always in season. Call our Dallas, TX plastic surgery office to schedule a treatment with our board-certified plastic surgeon Dr. Evan Beale or to learn more about giving the gift of holiday beauty.