MOMMY MAKEOVER SERIES: TUMMY TUCK AND LIPOSUCTION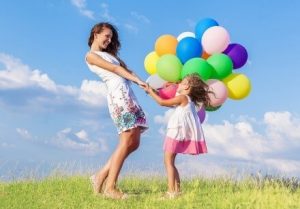 If you have a flabby, saggy tummy after pregnancy, you have a dreaded condition we like to call "Mommy Tummy". Don't worry, it is fixable with a mommy makeover. It may seem like your flat stomach is long gone, but with a little plastic surgery, you can get it back. Rediscover your flat abs with Dr. Beale.
HOW CAN I RESTORE MY MIDDLE AFTER PREGNANCY?
Pregnancy changes the body from head to toe, but many of those changes are concentrated in the abdominal area. The rapid expansion of your middle to accommodate a growing baby can lead to stretch marks, excess fat, loose skin, separated abdominal muscles, and a host of other complaints. Diet and exercise can help you to lose weight after baby, but they do little to combat excess skin, stretch marks, and damaged abdominal muscles. To get your flat tummy back, you need a tummy tuck and liposuction.
A tummy tuck, also known as abdominoplasty, is a surgical procedure that improves the appearance of the abdomen. A long, low incision is made below the bikini line, extending from hip to hip. Dr. Beale removes excess skin, and the accompanying stretch marks, and tightens up the abdominal muscles. Liposuction is performed to remove excess fat and shape the area. Then the incisions are closed and you're sent into recovery. After surgery, you'll have fewer stretch marks, tighter, smoother skin, and flatter abdominal muscles.
TUMMY TUCK + LIPOSUCTION: DO I REALLY NEED BOTH?
We often pair a tummy tuck with abdominal liposuction. This allows us to shape and contour your middle, much more effectively than could be accomplished with a tummy tuck alone. Diet and exercise reduce the amount of fat you store in your fat cells, but liposuction removes the unwanted fat cells. Liposuction allows us to contour specific areas, something that cannot be accomplished with diet and exercise alone. By pairing liposuction and a tummy tuck together, we can enhance and shape your middle, often achieving a better abdominal appearance than before your first pregnancy.
Moms can have flat tummies too. Schedule your mommy makeover consultation with Dr. Beale and find out how a tummy tuck + liposuction can benefit you.