MOMMY MAKEOVER SERIES: 3 THINGS YOU SHOULD KNOW ABOUT BREAST REDUCTION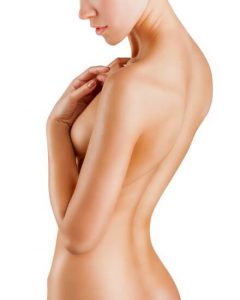 Many women — and men — agree that having large breasts comes with a few advantages. Socially, no doubt a larger chest can command attention. And clothes can look, well, more alluring on a larger chest.
Despite that, having large breasts also has its own drawbacks. If it's easy to command attention when you need to, your breasts can also catch unwanted attention. Apart from that, breast volume can also cause shoulder, neck and back pain, as well as discomfort when exercise.
Find Relief in Breast Reduction
If you experience more of the negatives rather than the positives with larger breasts, you may find relief by adding a breast reduction to your mommy makeover procedure. A mommy makeover is a set of surgical and non-surgical procedures tailored to fit a mother's aesthetic and cosmetic needs after having children, and it can include breast reduction.
A breast reduction can not only reduce breast volume, but it can correct breast asymmetry as well. Here are three facts you need to know about the breast reduction procedure:
You can choose how much volume you want to remove.
Your breasts don't have to be extremely small after surgery. As long as you openly communicate with Dr. Beale about the size you want, he'll be able to bring down the size according to what you desire. For instance, if you're a DD cup, you can reduce to a D, C or B cup. The choice is yours. Dr. Beale will just perform the necessary assessments to help you decide which new size will best fit you.
You'll need to acclimate yourself with your new body.
Seeing your new breast size may come as a shock to you, and could lead to a mixture of emotions. Some patients take a while to get used to their new look, while some don't. After surgery, give yourself time to get accustomed to your new look. Eventually, you'll love the freedom and benefits of having a smaller chest.
Your breasts will look firmer and more youthful.
Breastfeeding often times leads to sagging breasts. Thankfully, breast reduction will correct that, as Dr. Beale will remove excess tissue, fat and skin in the breasts. He'll also lift the nipples and areolas, so they are in a forward position, making your breasts look a bit more youthful.
After this procedure, you can expect to have lighter, smaller breasts, as long as you maintain a healthy weight. If you have any questions about breast reduction, or would like to know if this could be part of your mommy makeover, we encourage you to contact Dr. Beale for a consultation.