MAKE 2017 YOUR BEST YEAR YET WITH A MOMMY MAKEOVER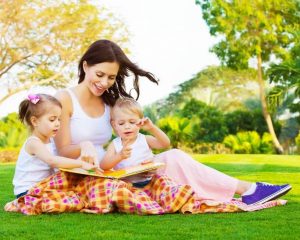 For most women, motherhood is not just a day job. It requires huge amounts of dedicated time to take care of the kids. In most cases, this also means less "Me" time and more "kiddie" time. With so many responsibilities to tick off the daily to-do lists, like laundry, cooking, cleaning, schoolwork, and other chores, moms tend to put their own personal needs on the back burner.
If you have been neglecting your personal needs for several years already, don't you think it's about time to do something for yourself? It's not a selfish thing to want to be a better version of yourself, and a mommy makeover is a great way to reward yourself for all the work you're putting in to raising your children.
It may be February, but the year is still just beginning. There are many ways a mommy makeover can make 2017 your best year yet. Below are just some of them:
It can boost your self-esteem
Pregnancy and motherhood changes a woman's body in different ways. Sadly, not all of them are good, which can take a toll on your self-confidence. A tummy tuck or a breast lift can improve your silhouette and restore your body confidence.
As you may know, a confident woman can achieve success in every aspect of her life, which can influence or affect the people around her as well. Therefore, it's not just you who will benefit from a self-esteem boost, but also your children and your family.
It can make you feel confident in a swimsuit or bikini
Some mothers tend to shy away from beach holidays because of the fear that they don't look great in a bikini. A mommy makeover can change that. The procedure consists of different cosmetic surgeries that can sculpt your body, so you can be bikini-ready when summer rolls in.
It can widen your clothing options
With a mommy makeover, you don't need to stay stuck with your mom jeans forever. As you regain your youthful body, your apparel options increase.  You can wear clothes that you once thought were for young adults only. With a slimmer figure, you can be a hip and fashionable mom. You may even want to go twinning with your daughter.
A mommy makeover does not only do wonders to your physical appearance; If you look good, you feel good. Eventually, that positive emotion can translate to personal happiness, contentment, optimism, and confidence, which can also bless the people around, especially your kids.
If you're ready to make 2017 your year for personal transformation, consult with Dr. Beale about a mommy makeover. Request a free consultation here.