LIPOSUCTION MYTHS DEBUNKED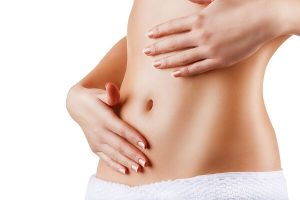 Liposuction has been around for a long time—long enough that there's a lot of common misconceptions about it. You've probably heard a lot from celebrity gossip or pop culture, but keep in mind, it is a surgical procedure, and like all surgical procedures you need to be very informed about what it entails.
Liposuction works by using thin tubes called cannulas to remove fat from the body; it's what doctors call an invasive surgery, meaning it involves using incisions and suturing to contour the body. It's also an incredibly popular procedure, with 225,000 procedures done last year.
Are you thinking about getting a liposuction? Then let's help you separate fact from fiction:
MYTH: LIPOSUCTION IS A GREAT WAY TO LOSE WEIGHT!
This is a really, really common misconception, but liposuction's main purpose is for body contouring rather than weight loss. Liposuction is used to remove stubborn stores of fat that won't go away even after diet and exercise. The ideal candidate for liposuction is actually a person with great skin elasticity that's relatively close to their ideal weight, but needs a little boost to remove that stubborn fat store.
MYTH: LIPOSUCTION IS PERMANENT, NO MATTER WHAT
Actually, the results of liposuction will depend on how well you maintain your weight afterwards. You won't be removing all of your body fat with liposuction (that would be unhealthy!), so obviously you can still gain weight after liposuction. Most doctors advise maintaining a healthy weight after liposuction, not just to have constant results, but because it's just plain healthy.
MYTH: LIPOSUCTION AND TUMMY TUCKS HAVE THE SAME RESULTS
Tummy tucks and liposuction have different enough results that they can actually be done together! A tummy tuck will remove excess skin and fat, and also tighten the abdominal muscles for a more athletic looking stomach. In contrast, liposuction just removes extra fat. That's why the ideal liposuction candidate should have great skin elasticity.
MYTH: LIPOSUCTION IS ONLY FOR TUMMIES
Liposuction technology has advanced a lot in recent years: it can be applied to remove stubborn fat from other target areas like the thighs, the buttocks, the abdomen and waist, the cheeks, chin, neck and more.
So now you know a little bit more about liposuction's complicated history. Of course, this isn't everything there is to know about the many, cutting-edge liposuction techniques available nowadays–liposuction has come a long way. If you're ready to learn a little bit more about liposuction to decide if it's for you, contact Dr. Evan Beale for an informative consultation.