LET'S DEBUNK COMMON BREAST AUGMENTATION MYTHS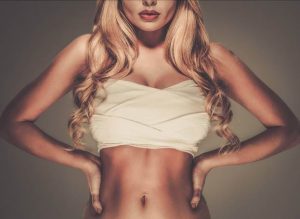 Breast augmentation might be one of the most popular cosmetic surgical procedures in the U.S., but that doesn't mean it is completely understood by potential patients. There are many breast augmentation myths. Today, let's debunk a few of them so you can better understand this procedure. For more information, call and schedule your breast augmentation consultation with Dr. Beale.
BREAST AUGMENTATION MYTH #1: BREAST AUGMENTATION ONLY CHANGES SIZE, NOT SHAPE
Breast augmentation places an implant into the breasts to enhance their appearance. Many women believe that adding an implant can only change the breast size, but it can actually change both size and shape. This procedure can balance asymmetry, enhance figure proportions, and even help your clothes fit better. It is very popular with women who have lost breast volume after pregnancy.
BREAST AUGMENTATION MYTH #2: YOU CAN'T BREASTFEED AFTER BREAST AUGMENTATION
If you want bigger breasts but are planning on future children, you're in luck. Many women can and do successfully breastfeed after breast augmentation. Let Dr. Beale know if this is important to you, as some incision types and implant placements can increase your chances of success. Pregnancy can result in breast changes and potential revision surgery down the road, but not always. Many women enjoy perky, natural looking implants after pregnancy. If changes do occur, however, revision surgery can remedy them. If you're planning on future pregnancies but want breast augmentation now, schedule a consultation. We can help you decide if it is the right time for your surgery.
BREAST AUGMENTATION MYTH #3: BREAST IMPLANTS REQUIRE A LOT OF MAINTENANCE
Breast implants do require a bit of maintenance, but not much. You'll likely forget you have them most of the time! Shortly after breast augmentation, your breasts may feel a bit different. Get used to their new feel and perform self-checks just like you would without implants. You'll also want to get your regularly scheduled mammograms. These recommendations are no different than for women without implants. Although rare, implants can rupture, which would require replacement. You'll quickly spot the problem with saline implants, as the affected breast will deflate as the saline solution leaks out and is absorbed by the body. If you have silicone implants, you may need occasional imaging testing to check for ruptures.
BREAST AUGMENTATION MYTH #4: SILICONE IMPLANTS ARE ALWAYS THE BEST
When it comes to implants, both saline and silicone have their benefits. Saline implants can be placed with a smaller incision since they are filled after insertion. They are also generally more affordable than silicone implants. As previously mentioned, it is easier to spot a rupture. Silicone implants, however, have a more natural feel and come in a variety of shapes—not just round. They are less prone to rippling. Silicone implants give us more options for customizing your look. We also offer "gummy bear implants", a type of silicone implant filled with a more cohesive silicone gel. They can offer a very natural look. We'll discuss each type of implant and make recommendations on the best ones for your situation.
Love your breasts! Call and schedule a breast augmentation consultation today.