LAST MINUTE SUMMER BEAUTY TREATMENTS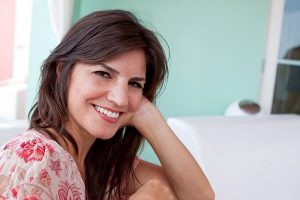 During the busy summer season, many of our patients procrastinate their skincare treatments, calling us at the last minute looking for a quick fix. We've got you covered. Whether you've got an event in a few days or a few weeks, we have last minute beauty treatments in Dallas, TX to enhance your appearance quickly and without downtime.
BOTOX®: 2-3 DAYS TO FEWER WRINKLES
Dynamic wrinkles are stubborn wrinkles that are created from facial expressions and are some of the first deep wrinkles to appear. Crow's feet, frown lines, and forehead creases are examples of this common type of wrinkle. If you have a week before a big event, we can smooth these wrinkles away using Botox®. The treatment relaxes the muscles that cause these wrinkles, allowing them to quickly fade away.
Botox® is FDA-approved and has an excellent safety record after decades of cosmetic use. Our patients love that Botox® results are subtle and natural looking. Treatment takes just a few minutes with no anesthesia necessary. Even better, you can return to your daily schedule immediately.
Patients see Botox® results in just a few days. At first, you may have some redness or bruising, but this fades quickly. Try to schedule Botox® at least a week prior to a big event. Results last for up to eight months, depending on your body's response to the treatment, and can be maintained indefinitely with a quick follow-up treatment every few months.
DERMAL FILLERS: INSTANT RESULTS WITH MINIMAL DOWNTIME
Volume loss in the face is a common age-related change. This leads to wrinkles, creases, hollows, and shifting fat deposits. Dermal fillers allow us to restore missing volume without surgery or downtime. The quick, in-office treatment restores youthful volume with a series of injections.
We carry a wide range of fillers to ensure the right fit for each of our patients. We carry top brand name products including Sculptra®, Juvéderm®, Radiesse®, Restylane®, and Belotero. Dr. Beale may recommend a single filler or a combination of fillers to achieve your ideal results. Dermal filler treatments are often paired with Botox®.
FILLERS CAN ENHANCE MANY AREAS OF THE FACE INCLUDING:
Nasolabial folds
Down-turned corners of the mouth
Thinning lips
Hollows under the eyes
Wrinkles and creases from brow to chin
Results are instantaneous, but you may experience some swelling, bruising, or redness for a few days. Come in for your filler treatment a week or more before your event. Results from fillers are long lasting and depend on the products used and the areas treated. Our patients typically enjoy results for 6-18 months.
If you have a few days, you have time to improve your look. Call us and book your last-minute summer beauty treatments with Dr. Beale.