I HAVE A BOTCHED BREAST AUGMENTATION. WHAT NOW?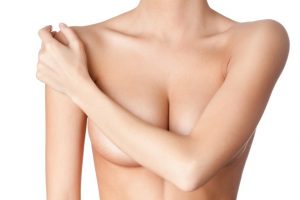 Are you unhappy with the results of your breast augmentation? Breast augmentation has an extremely high patient satisfaction rating, with some reports indicating that approximately 98% of women are pleased with their results after the surgery. If you have breast augmentation, odds are you're going to be happy. Of course, problems can occur, some of which are unavoidable. If you're having problems with your implants or if you're unhappy with your breast augmentation results, call and schedule a consultation with Dr. Beale. He is a highly skilled breast surgeon with extensive experience performing both primary and secondary augmentations.
WHY MIGHT I NEED SECONDARY BREAST AUGMENTATION?
As the name implies, secondary breast augmentation occurs when a second cosmetic operation is performed on the breasts. This could be due to cosmetic desires, complications from an initial breast augmentation, or a variety of other reasons, including:
Capsular Contracture- This breast augmentation complication occurs when the capsule surrounding the implant contracts, causing the breast to feel hard and, in extreme cases, appear distorted.
Implant Rupture- If your implant leaks, it will need to be replaced. You'll spot a leak quickly if you have saline implants, as the affected breast will deflate. Imaging tests are often needed to find a rupture of a silicone implant.
Implant Shifting- Injury or other factors can cause a breast implant to shift, requiring an additional surgery to correctly place the implant.
Rippling or Wrinkling- Rippling or wrinkling of the implant can occur, although it tends to be more common in women with larger implants or less natural breast tissue.
Sagging- Many women love their implants and enjoy them for years, only to later discover they are no longer satisfied with their results due to the natural changes that gravity brings. If this occurs, a breast lift can be performed at the same time as your secondary breast augmentation
Changing Needs- Some women find that their breast size needs change as they get older. Some want to go a bit bigger, while others opt to downsize their implants. Size changes aren't always medically advisable, but Dr. Beale can discuss your options with you.
WHAT SHOULD I DO IF I'M UNHAPPY WITH MY BREAST AUGMENTATION RESULTS?
If you're unhappy with your breast augmentation results or if you're experiencing any complications, call and schedule a consultation with Dr. Beale. The first step is a thorough examination so Dr. Beale can determine the cause of your problem. Once he has more information, he can make recommendations on the best course of action for correcting your breast augmentation issues.
Most of the time, your implants will need to be replaced. You may be able to change the size and/or shape of your implants at this time. Fortunately, your existing incisions can usually be reused, minimizing additional scar tissue.
Call and schedule your consultation today.