HOW TO PREPARE FOR YOUR MOMMY MAKEOVER CONSULTATION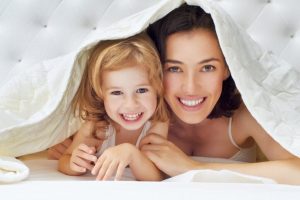 A mommy makeover is a surgical option that can help you overcome the struggle with the physical changes you may have experienced due to pregnancy and childbirth. It can restore your pre-baby figure with the use of several procedures, such as breast augmentation, a tummy tuck, and many others that form part of the mommy makeover package options.
The best way to determine what cosmetic procedures to include in your mommy makeover package is to consult a board-certified plastic surgeon, such as Dr. Evan Beale. A consultation will help you decide what procedures can best reach your aesthetic goals.
The First Step
Your transformation must start with an effective private consultation with Dr. Beale. This will determine if you're a good candidate for your chosen surgical procedures and will guide you on the best ways to fully prepare for your surgery.
To make your mommy makeover experience a positive and successful one, here are tips to help you prepare for your initial visit.
Book an Appointment
You'd want your doctor's undivided attention during your visit, so it's best that you schedule an appointment. On the day of your visit, be sure to arrive early so you'll have enough time to complete any forms and answer your personal health questionnaire. If you're going to be late or you can't make it to your appointment, a call is always appreciated.
Know Your Medical History
Your consultation will involve a thorough evaluation of your overall health. It will include past surgeries, existing medical conditions, and any prescription medications you are currently taking.
Create an Open Line of Communication
Aside from a physical health evaluation, your doctor may ask you a series of questions. Be prepared to discuss with him your desired results, plans of future pregnancy, and medications or herbal supplements that you may be taking. To reduce the risk of complications, Dr. Beale may also ask you about your vices, such as if you smoke, drink alcohol, and take any narcotic drugs. If you answer to the affirmative, he may advise you to cease temporarily or to quit indefinitely.
Prepare Questions
An effective consultation requires a two-way communication. Therefore, write a list of questions to ask Dr. Beale. Questions can help you understand the different types of procedures before you make a commitment, and to help you get to know your doctor. It's essential that you build a relationship of trust with each other to give you the best mommy makeover experience.
Know Your Desired Results
The success of your transformation will depend on how well you discuss your desired results with your doctor. If you feel that pictures can help, then be sure to bring them with you on your initial visit.
If you're ready to give your mommy makeover the green light, click here to request a free consultation with Dr. Beale.