HOW TO INCORPORATE BOTOX® INTO YOUR BEAUTY ROUTINE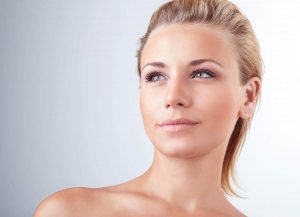 Give your beauty routine an update. If you're not seeing the results you want using makeup alone, ask us about Botox®. This non-surgical, minimally invasive treatment takes just a few minutes and requires no downtime. Smooth those wrinkles away!
QUICK FACTS ABOUT BOTOX®
Are you curious about Botox®, but not sure if it's the right choice for you? Check out these quick facts to learn more about the procedure. Contact our offices when you're ready to schedule your first treatment or if you have any questions.
Top Minimally Invasive Cosmetic Treatment– Botox® is the top minimally invasive cosmetic treatment year after year. In 2016, 7 million botulinum toxin treatments were performed, more than any other year.
Relaxes Muscles to Smooth Wrinkles– Botox® works by relaxing the muscles that cause wrinkles around the eyes and on the forehead. You'll still be able to make normal expressions since we use only enough product to relax the muscle, not completely paralyze it. Botox® is an excellent treatment for crow's feet, the vertical creases between the eyebrows, and the horizontal furrows on the forehead.
No Downtime– Botox® treatments take less than 30 minutes and require no downtime. Get right back to work and other daily activities.
Minimal Side Effects– Side effects after Botox® are typically minimal and are caused by the needle entering the skin. You may experience some bruising, redness, or swelling. These issues typically resolve in a day or two. Avoid blood thinning medications like Advil or aspirin around the time of treatment to minimize these effects.
Results in 2-3 Days– Results aren't immediate. You'll start to see results about 2-3 days after treatment.
Long Lasting Results– Enjoy your Botox® results for 3-8 months, depending on the areas treated and how your body responds to the treatment. Maintain your look with a quick retreatment every few months.
I'M READY FOR BOTOX®. WHAT'S THE NEXT STEP?
Botox® is an excellent addition to your beauty routine. If you're ready to get started, contact our offices and schedule your first treatment. Before you receive Botox®, Dr. Beale will meet with you to discuss the procedure in detail. He'll carefully examine your face to determine to determine the proper placement for each injection and the amount of Botox