HOW DO I KNOW IF I NEED A BREAST IMPLANT EXCHANGE?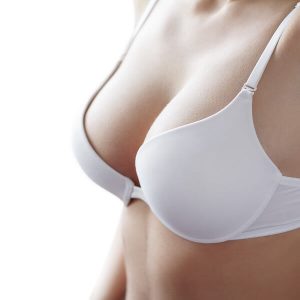 Are you still loving your implants as much as you did when you first got them? Breast augmentation provides long lasting results, but you may need a second surgery at some point in the future. If you're thinking about implant exchange or revision, come see us and explore your options. Here are a few reasons to consider breast implant exchange.
CAPSULAR CONTRACTURE
Capsular contracture is a potential breast augmentation complication. It occurs when the capsule, or pocket, surrounding the implant hardens and tightens. In mild cases it causes the implant to feel a bit harder. In more extreme cases it can distort the breast and cause pain. If you do experience capsular contracture, we can remove and replace your implant. Some implant types and placements can reduce the capsular contracture risk.
BREAST SAGGING
Breast sagging is practically inevitable, even with implants. If you experience breast sagging, a breast lift may be needed. Dr. Beale can remove your implant, perform a lift and place a new implant inside of the breast. Many women opt to change size or implant type at this time.
DESIRE TO CHANGE SIZE
Is your breast size still working for you? After years of enjoying an implant size, many women decide to make a change. They may want smaller breasts than they did when they were younger, or they may want to increase size and go a little bigger. The simple desire to change size can be an excellent reason to consider implant exchange, especially if it has been a few years since your first surgery.
IMPLANT LEAKAGE
Modern implants are stronger and more durable than they have ever been, but leaks and ruptures can still happen, especially as the implant ages. If you have silicone implants Dr. Beale may recommend occasional breast imaging to help spot a leak. With saline implants, you'll notice a leak or rupture quickly after it occurs. The saline solution will leak out of the implant and be absorbed by the body. The affected breast will deflate.
DESIRE FOR NEWER IMPLANTS
Breast augmentation and implants have come a long way in the last couple of decades. If you're still using older implants, you may want to make a change. Many women swap out their older, saline implants for softer silicone implants or shaped gummy bear implants.
SHIFT IN IMPLANT PLACEMENT
Injury or trauma to the breasts can cause an implant to shift or change position. This may require revision surgery to correct.
IMPLANT WRINKLING
Saline implants are more likely to wrinkle and ripple than silicone implants. Implant wrinkling can affect both the appearance and feel of the breast.
INFECTION
A breast infection may require an implant exchange. Infection is rare, especially after the breast has healed from its initial surgery. If you experience this complication, see your doctor immediately as dangerous complications can occur if you don't receive prompt treatment.
You loved your implants once and we'll help you love them again. If you're experiencing breast augmentation complications or if you want to upgrade your implants and change size, come see Dr. Beale. Call and schedule your consultation today.