HAVE YOUR BEST YEAR YET IN 2018 WITH THESE PROCEDURES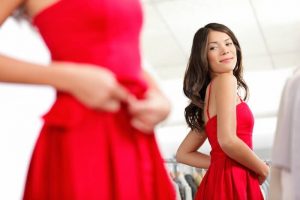 "Next year, I'll hit the gym and have the body I've always wanted." Unfortunately, for most of us, next year never comes. At the end of each year, we resolve to achieve a better body and those resolutions usually fail. Set yourself up for resolution success in 2018 with some help from Dr. Beale. Resolutions can be difficult to achieve, but when you have help, they are much easier. Learn how we can help you successfully accomplish your resolutions in 2018.
IN 2018 I RESOLVE…
What are your resolutions for 2018? Find your resolutions on the list below to learn how we can turn your goals into successes.
OUR TIPS FOR RESOLUTION SUCCESS
We know that achieving New Year's Resolutions can be very difficult, but this year, you don't have to do things alone. We're here to help you enhance and improve your body so you can turn your resolutions into reality. Keep reading for our best tips on making your resolutions happen in 2018.
Call Today– Putting off a plastic surgery consultation is easy to do, but if you're interested in surgery, call us today. We love meeting with prospective patients to answer questions and provide information. You don't have to be sure that surgery is right for you to schedule a consultation. Many patients use the consultation to get more information from an experienced and knowledgeable plastic surgeon before making their final decision.
Ask for Advice– You don't have to figure everything out on your own. If you know you want to improve your breasts, but you don't know what you need, we can help. We can recommend treatments to help you achieve your aesthetic goals from head to toe.
Don't Do It Alone– If you want resolution success, don't do things alone. Getting your body into tip-top condition often requires team effort. For many men and women, plastic surgery is the only way to achieve their ideal body. You can do a lot to improve your body on your own, but for loose skin, sagging breasts, and other concerns, you may need help from a plastic surgeon.
Start 2018 off right. Call our offices today to schedule your consultation with Dr. Beale.