GET RID OF "DAD BOD" WITH LIPO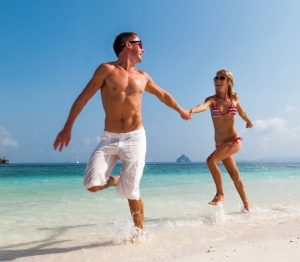 Being a dad doesn't mean you need to look like one. If you've got a case of "Dad Bod", come see us and get your body back into tip-top shape. Liposuction can help you lose those love handles. Call today!
DIET AND EXERCISE AREN'T WORKING- WHAT CAN I DO?
Is your body clinging onto stubborn fat? Many men that are close to their ideal weight still struggle with stubborn fat pockets. These isolated areas of fat can be difficult, if not impossible, to lose through diet and exercise alone. Liposuction allows us to remove these unwanted fat cells, focusing specifically on your trouble spots. Diet and exercise are a whole body solution, but for isolated areas, you need a targeted treatment like liposuction.
We can use liposuction almost anywhere on the body, from head to toe. Some popular areas for men include:
Abdomen
Flanks (love handles)
Thighs (saddle bags)
Back
Under the chin (double chin)
Chest (gynecomastia)
Liposuction is a powerful body contouring treatment, but it isn't a weight loss treatment. If you're significantly overweight, lose the weight first and then use liposuction to reshape and refine your results.
WHAT TYPE OF LIPOSUCTION IS RIGHT FOR ME?
Dr. Beale has many years of experience with liposuction and is familiar with all the latest techniques. During your consultation, he'll discuss your options and make recommendations about the best type of liposuction for you. Although each variation of liposuction has distinct benefits, the process is similar across the many techniques. Small incisions are made in the treatment area and a special solution is injected through a cannula (or small tube). This "tumescent" solution prepares the fat cells for removal and contains pain medication. When the solution has taken effect, suction is used to remove fat through the cannula. Finally, the incisions are closed.
Take a quick look at some of our most popular liposuction options:
Power-Assisted Liposuction (PAL)- Power-assisted liposuction uses an electric motor to move the cannula in and out.
Ultrasound-Assisted Liposuction (UAL)- Ultrasound energy is used to liquefy the fat for easier removal.
Safe-Lipo- The primary benefit of Safe-Lipo is a special fat equalization process. This smooths the transitions between treated and non-treated areas.
Love your kids and your body too. Come in for liposuction and get rid of "Dad Bod".