GET READY FOR THE HOLIDAYS WITH THESE BODY PROCEDURES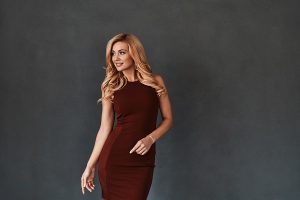 November signals the start of the holiday season and we're looking forward to friends, family, and festivities this year. If you haven't booked your holiday body treatments yet, call our office and schedule a visit to see Dr. Beale. We know how busy the holidays can be; booking early ensures you'll look your best through the New Year and beyond.
How do you get your body in tip-top holiday shape? We're recommending some of our favorite pre-holiday treatments below. You can also come in for a consultation with our board-certified plastic surgeon for personalized treatment recommendations.
HOLIDAY DINNER WITHOUT THE TURKEY NECK- ASK ABOUT OUR NECK LIFT
f you have excess fat under the chin or loose skin on the neck, ask us about our neck lift. This procedure shapes and sculpts the neck, recreating youthful contours. It is an excellent treatment option for crepey, loose skin or platysma banding on the neck.
Our neck lift pairs well with many other facial plastic surgery procedures including facelift, brow lift, and eyelid surgery.
TOO MANY CHRISTMAS COOKIES? LIPOSUCTION CAN SCULPT A FLATTER TUMMY
The average American gains about a pound during the holiday season. Too many holiday cookies and too much eggnog is a surefire recipe for extra fat. Our patients often notice the excess weight in the trouble spots, like the love handles or muffin top. Portion control and exercise are essential for getting through the holidays with a healthy and happy body, but plastic surgery can help too. A liposuction treatment can target the unwanted fat in your problem areas, sculpting your best body.
Liposuction isn't a weight loss treatment, but most patients do lose a little weight. Its biggest advantage is the ability to target fat reduction. Diet and exercise shrink fat cells across the entire body while liposuction removes fat cells from a specific area. If you're always fighting to lose fat in your hips or thighs, liposuction may be the key to finally winning the battle.
START THE NEW YEAR WITH A NEW BODY WITH OUR MOMMY MAKEOVER
Get a jump start on your New Year's resolutions this year. Our mommy makeover is helping moms across Dallas, TX to rediscover their pre-baby curves after pregnancy. This procedure combines some of our top breast and body plastic surgery treatments to counteract many of the changes that pregnancy and breastfeeding inflict on the body. Many of our mommy makeover patients find that their body is better after pregnancy than it ever was before.
What procedures will you include your mommy makeover? It all depends on your body and your goals. Before a mommy makeover, we sit down with each patient for an in-depth consultation. We'll talk about your trouble spots, lifestyle, budget, and goals to create a unique-to-you surgical plan. Common additions to a mommy makeover include breast surgeries, abdominoplasty (tummy tuck), and liposuction.
Many people resolve to achieve a better body and fall short, but if you come in now, you can check this resolution off your list before the new year begins. Start the new year off right and make 2019 your best year yet.
Holiday happenings are more fun when you look and feel your best. Come in now and get your body ready to celebrate. Call us at 972-566-3001 to schedule your consultation with our award-winning plastic surgeon, Dr. Evan Beale, today.