FAT GRAFTING 101: 4 THINGS YOU SHOULD KNOW ABOUT THIS PROCEDURE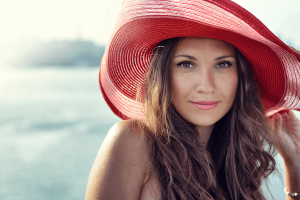 Fat – you either love it or hate it.
Love it? Yes! Fat isn't entirely all that bad. Yes, you spend hours in the gym just to get rid of those love handles, pooch belly, saddle bag – whatever you call it – and it's okay. The truth is fat is helpful in many ways as long as you don't exceed normal levels.
You see, fat is what makes our face look youthful. Without it, we'll look worn and old. Fat is what makes our breasts look quirky and full. The same goes with our butts. So you see, fat can be good as long as it's in the right location and in the right amount.
In fact, do you know that excess fat in your body can be used to improve your appearance?  Yes, this technique is called fat grafting. It's the process of harvesting fat through liposuction. The fat then undergoes preparation before it is injected into the body to make your butt look fuller or to add more volume to your cheeks.
Here are four things you should know about fat grafting:
Fat Grafting is customized to meet your aesthetic goals.
This cosmetic procedure is highly customizable in order to meet your needs unlike any other procedure. The fat placement doesn't even have to be in the same location where it is harvested. If you're troubled with your belly pooch, Dr. Beale can harvest fat in your abdomen and inject it in your buttocks or wherever that needs smoothing or volumizing.
The results are long lasting.
Many patients of Dr. Beale have enjoyed their facial enhancement through fat grafting for many years. More fat is injected into the area. The fat that survives is reabsorbed into the body and will smooth out wrinkles that will last long. The fat that didn't will just die. So you don't have to worry about fat making you look fat again.
It has minimal allergic reaction. (alternative to fillers)
Because the fat injected in to your body is originated from you, you don't have to worry about allergic reactions or any other unpleasant reactions because of foreign substances in the body. This is what makes fat grafting a great alternative to dermal fillers.
No need for general anesthesia.
Local anesthesia is only needed for this procedure so it's only done as an outpatient procedure. After your procedure, you can go on with your daily routine with less stressful activities. You also don't need long downtimes, too.
Like other dermal fillers, fat grafting is a safe and effective procedure that can rejuvenate your face with minimal downtime and complications. If you're ready to transform your body with fat grafting, schedule an appointment with Dr. Beale today.