FALL IN LOVE WITH YOURSELF THIS VALENTINE'S DAY: YOUR GUIDE TO BREAST AUGMENTATION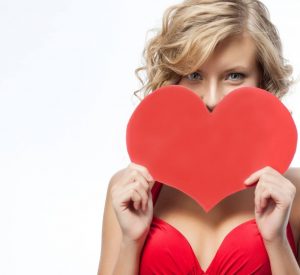 February is the month of love, but you don't need a partner to feel loved. One of the best ways to increase self-love is to get a makeover.
Breast augmentation is one of the most popular procedures to date. Although many women request this surgery for various reasons, the common denominator is that they want to improve their body, and consequently, their confidence.
If you plan to augment your breasts, but have limited knowledge about the procedure, its benefits, and risks, this guide will cover the basic. As the decision to get breast implants is a big deal, you'll need to learn as much as you can about this so you can make an informed decision.
Breast augmentation involves several personal decisions you have to make. Although Dr. Beale, a board-certified surgeon, will be with you every step of the way, most of the choices you will make will rest upon your personal preferences.
Three important choices that you need to decide are the types of implants you want, the implant placement, and the incisions.
Saline and Silicone implants are the most popular options, and each of them has their own pros and cons. The advantage of saline implants is that your doctor needs only to make a small incision, as Dr. Beale will fill the implants only after insertion. Saline implants are also relatively less costly. The downside to saline implants, though, is they're prone to rippling.
Silicone implants, on the other hand, are pre-filled and feel soft and similar to natural breast tissues. They also come in different shapes, such as teardrop and round, to mimic the natural shape of the breasts. They may sound like a great choice, but they're costlier than saline implants and will need larger incisions.
Like implants, the incision types and placement options have their own pros and cons. Dr. Beale will discuss these with you and will help you decide which ones are more suitable for your choice of implant.
Breast augmentation is perfect for you if you want to enlarge your breasts, resolve breast asymmetry, improve the appearance of your cleavage, and increase breast volume after massive weight loss, pregnancy, or childbirth.
Additionally, you should be in good overall health and not smoke. Dr. Beale will advise you if there are health issues you need to resolve first before you schedule your breast augmentation.
Six weeks is the typical recovery time. The first 24 hours will be the most critical, and you may experience moderate discomfort. However, as each day passes, the pain, bruising, and swelling will disappear. The scars will also be less noticeable. At the end of the 6th week, you can return to your normal routine and fitness regimen.
The benefits will vary, depending on your main reason for breast augmentation. Regardless, you can feel more beautiful and alluring with larger breasts. You can also feel confident and self-assured. In short, you can love your body more when you see that you have a shapelier, more feminine figure.
With breast augmentation, it's possible to fall in love with yourself this Valentine's Day. To learn more about breast augmentation, consult with Dr. Beale. Request a free consultation today.