FACELIFT INCISIONS: WILL YOU BE ABLE TO HIDE THEM?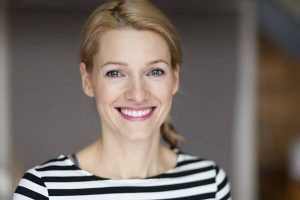 Scars are always a concern for our patients considering plastic surgery, but especially when the procedure is a facial cosmetic procedure, like a facelift. Our patients want to look young and rejuvenated, not scarred or overdone.
Although scars are a common fear, for most patients, there is little need for concern. Dr. Beale is a skilled plastic surgeon and patients typically experience minimal scarring. Each facelift incision is carefully placed to camouflage scarring and to ensure a natural looking result. Here's what you need to know about scarring after facelift surgery.
WHERE ARE FACELIFT INCISIONS LOCATED?
Facelift incisions typically start at the bottom of the sideburns, curving down in front of the ear, and moving back behind the ear into the hairline. This incision placement allows for the incisions to be largely camouflaged by the hair. These incisions also give Dr. Beale sufficient access to remove skin, lift sagging, and tighten facial muscles. If neck tightening is needed, an additional incision may be made under the chin.
Our male patients require additional care when making facelift incisions. The male face has hair-bearing skin and careful attention is needed to ensure a natural facial hair growth pattern. It is also more difficult to hide incisions in shorter hair. Dr. Beale will explain the complexities of a male facelift during your consultation and will explain the specialized techniques he uses to ensure a good result for both men and women. Dr. Beale has performed many successful facelift procedures on men.
AFTER FACELIFT SURGERY: WHAT TO EXPECT FROM YOUR INCISIONS
Your incisions will change dramatically in the days, weeks, and months after facelift surgery. At first, they will be more noticeable, but with time, incisions typically fade until they are not easily noticeable. Be patient and give the incisions time to heal and mature.
Right after facelift surgery, incisions are dark and red. They will be closed with sutures and may be slightly raised. Stitches will be removed after a few days, once sufficient healing has occurred. The incisions are most noticeable immediately following surgery.
The incisions will fade from dark red to pink in the weeks after surgery. They will also become flatter and smoother. The pink color of the incisions will continue to fade until they become lighter and very similar to your natural skin tone. This process can take several months. Patients that are bothered by the appearance of their incisions can cover them using makeup after the first few weeks.
MINIMIZING SCARRING AFTER A FACELIFT: WHAT CAN YOU DO?
Scarring is typically minimal after a facelift, but there are things you can do to ensure the best possible results from your procedure.
Choose an Experienced Facelift Surgeon- The right surgeon is essential for the best results from facial plastic surgery. Dr. Beale is board-certified with extensive facelift experience.
Follow Post-Surgical Care Instructions- Proper care after surgery ensures good healing from your facelift. Resuming strenuous activities too soon can cause complications during healing, and may lead to additional scarring.
Use Sun Protection- New scars and fresh incisions are prone to sun damage. Wear a wide-brimmed hat, limit time in the sun, and use sunscreen to protect your skin while you heal.
Dr. Beale will provide you with complete recovery information and tips for healing before your procedure. We are available to answer any questions you may have about facelift preparation, recovery, and scarring.
Carefully placed facelift incisions are hard to spot once they've fully healed, but your new, rejuvenated appearance will be easy to see. Call our Dallas plastic surgery office to schedule your facelift consultation with Dr. Evan Beale.