ENHANCE YOUR NATURAL BEAUTY WITH RHINOPLASTY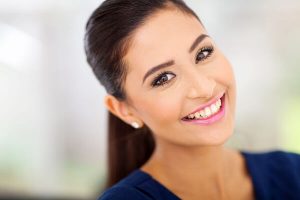 You're naturally beautiful—inside and out. However, that doesn't mean your look is always perfect. Sometimes one particular feature may be a bit out of balance with the others. Cosmetic surgery can establish that balance, enhancing your natural beauty and improving your appearance. One surgery that makes a big difference in your overall appearance is rhinoplasty. Since the nose is a central feature of the face, a little tweak can dramatically alter your appearance and significantly enhance your beauty.
Come see Dr. Beale and find out if rhinoplasty is right for you. By bringing your nose into harmony with your other facial features, we can transform your appearance while retaining a natural look. Call today to schedule your rhinoplasty consultation.
NATURAL LOOKING AND UNIQUE RHINOPLASTY RESULTS
Did you inherit a big bump on the bridge of your nose from your Grandma? Do your oversize nostrils remind you of your Great-Aunt Sue? Nasal features are inherited, and unfortunately, sometimes rather than hitting the genetic jackpot, we find ourselves with a nose that just doesn't fit. It may be too big or too small to complement your other features. There may be a hump, bump, or other structural irregularity on the nose. Your nostrils may be too wide or uneven. Whatever your aesthetic nasal complaints, we can help you correct them with rhinoplasty.
Years ago, cookie cutter noses were in. Rhinoplasty patients would often request a one-size-fits-all, small upturned nose. The problem with a one-size-fits-all rhinoplasty approach is that everyone has different facial features. A tiny nose may clash with your bold and beautiful eyebrows or dramatic cheekbones. Removing too much bone and cartilage can also lead to structural problems.
Your face is unique to you and your nose should be too. Dr. Beale focuses on creating natural looking rhinoplasty results. We'll remove a hump, resize your nostrils, or refine your nose's bridge. You may not have been born with your ideal nose, but through rhinoplasty, we can create the nose you were born to have.
WHAT AESTHETIC CONCERNS CAN RHINOPLASTY ADDRESS?
Rhinoplasty can correct many common aesthetic nasal complaints including:
Bumps on the bridge of the nose
Noses that are too big or too small
Flared, oversize, or uneven nostrils
Bulbous or droopy tip
Overprojection
Long or short nose
Crooked nose
Functional and structural issues
A consultation with Dr. Beale can help you determine if a rhinoplasty can address your nasal concerns. Rhinoplasty is very effective, but it isn't always the best solution. After an examination, we can help you determine the next steps. Call us to schedule your consultation today.
ETHNIC RHINOPLASTY- RHINOPLASTY CONCERNS FOR NON-CAUCASIAN PATIENTS
Your ethnicity affects the structure of your nose, skin quality and thickness, and many other factors that can impact your rhinoplasty results. If you're from a non-Caucasian genetic background, choose a rhinoplasty surgeon with experience performing ethnic rhinoplasties for your best results. An inexperienced rhinoplasty surgeon may not understand how to properly work with your unique ethnic nasal structure and can cause lasting damage to your nose. For the most natural looking results and the safest rhinoplasty experience, choose a surgeon that has worked extensively with patients like you.
FUNCTIONAL RHINOPLASTY- KEEP YOUR LOOK AND IMPROVE YOUR BREATHING
Many of our rhinoplasty patients come in for cosmetic only changes, but there is another type of rhinoplasty. Functional rhinoplasty corrects airway obstructions and blockages to improve breathing and quality of life. Dr. Beale is an experienced functional rhinoplasty surgeon and has experience correcting deviated septum, enlarged nasal turbinates, nasal trauma, and other airway obstructions.
Functional rhinoplasty can dramatically improve your health and well-being by alleviating symptoms of breathing problems including:
Frequent nosebleeds
Headaches
Dry mouth
Bad breath
Recurrent sinus infections
Snoring
Noisy breathing
Functional rhinoplasty can be paired with a cosmetic rhinoplasty or performed on its own. When performed on its own, functional rhinoplasty does not typically alter your appearance significantly. Most patients can retain their look while improving breathing function if desired.
WHAT ABOUT SCARRING?
One of the biggest concerns patients face when preparing for rhinoplasty is scarring. A big scar certainly isn't the natural look that patients hope to achieve. The good news is, rhinoplasty scarring is minimal, and some patients won't have any visible scarring at all. The rhinoplasty incision is a very small incision made across the columella, the strip of tissue that separates the nostrils. Once it has healed, it is usually very hard to spot. If you're concerned about scarring, let us know and we'll address your worries during your consultation.
IMPROVE YOUR NATURAL BEAUTY WITH RHINOPLASTY
Having natural beauty doesn't mean you can't have help. Take what you love about your look, keep it, and work with Dr. Beale to improve the rest. Call today and get started.