DITCH THE BULKY SWEATERS THIS WINTER SEASON WITH LIPOSUCTION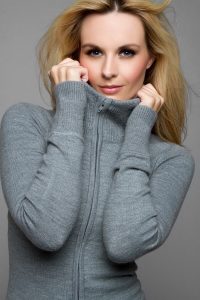 Are you planning on hiding your rolls and bulges underneath a bulky sweater this winter? Lose the fat and discover your best physique as the weather cools down. Yes, it is easier to cover up and camouflage fat during the winter, but why not flaunt what you've got instead? Ditch the bulky sweaters and wear what you want every season of the year. Liposuction with Dr. Beale can help you shape your body to perfection. Call today and schedule your consultation.
DO YOU NEED LIPOSUCTION THIS WINTER?
Liposuction is a powerful body contouring treatment that allows us to shape and sculpt the body. Many people mistakenly consider liposuction a weight loss treatment, but in reality, it works best when you're close to your ideal weight already. Liposuction removes unwanted fat from targeted areas. It is especially helpful for removing bulges, rolls, and isolated fat pockets. Liposuction shapes and smooths, but it doesn't remove excess skin or cellulite. If you have these conditions, we'll help you find a treatment that can address these specific needs.
Do you need liposuction this winter? If you have love handles, saddlebags, or a muffin top, come see us. Liposuction is an excellent option for removing isolated pockets on areas like:
Abdomen
Flanks
Thighs
Back
Arms
Neck
We can use liposuction on almost any area of the body. If you've got unwanted fat, come see us to find out if liposuction is right for you.
WINTER MEANS EASIER LIPOSUCTION RECOVERY
There are many benefits to getting liposuction during the fall and winter. Colder weather means layers, and layers make it easier to hide swelling and bandaging as you heal. You'll notice immediate results from your treatment, but it can take a few months for all the residual swelling to resolve. Get liposuction now and you'll enjoy a better body all winter and a bikini-ready body come summer. If you're thinking about liposuction, fall and winter are an excellent time to make it happen.
LIPOSUCTION BASICS- WHAT YOU NEED TO KNOW
Are you thinking about liposuction? Call our offices to schedule your one-on-one consultation with Dr. Beale to get personalized information about your treatment. While you wait for your appointment, we've put together a list of some important liposuction facts, so you can learn more.
Many Types of Liposuction- There are many different types of liposuction including traditional liposuction, tumescent liposuction, power assisted liposuction (PAL), ultrasound-assisted liposuction (UAL), and SAFELipo. We'll help you find the right type of liposuction option for your goals.
Quick Recovery– Liposuction can fit into even the busiest schedule. Most patients resume normal activity within a week and can resume strenuous activities, like exercise, in three to four weeks. Minor pain, bruising, and swelling is common. Pain medication will help you stay comfortable and is typically only needed the first couple days.
Body Contouring, Not Weight Loss- Liposuction is a body contouring treatment and is not designed for weight loss. You should be close to your ideal weight before treatment. Remaining at a healthy, stable weight will help your results last.
Not Right for Every Patient– Liposuction provides stunning results, but it isn't the right fit for every patient. If you have loose skin, you may need a different treatment, like a tummy tuck, to achieve ideal results. We'll help you determine which treatments you need during your consultation.
Long Lasting Results– Fat cells do not regenerate during adulthood. The fat cells we remove are gone for good. You can still gain weight after liposuction, including in the treated areas since we do not remove all fat cells. Most patients enjoy long-lasting results.
Minimal Scarring– Many patients worry about scarring after liposuction. The incisions are very small and once healed, should resemble small moles. Enjoy a sleek new figure with minimal scarring after liposuction.
HAVE YOU THOUGHT ABOUT FAT GRAFTING?
If you're getting liposuction, you may want to add fat grafting to your treatment. We can use the fat we remove during liposuction to enhance another area on your body. We love using the excess fat to enhance the face, restore volume, fill in lines and wrinkles, and rejuvenate from brow to chin. Fat grafting results are long lasting, typically lasting much longer than a synthetic filler. Fat grafting uses your own cells so the risk of rejection or allergic reaction is very low.
Your best body doesn't need to wait until summer. Come see Dr. Beale and ask about liposuction. Get treatment now and enjoy a winter without bulky sweaters. Call today!