CAN I GET A LIPOSUCTION AND A TUMMY TUCK AT THE SAME TIME?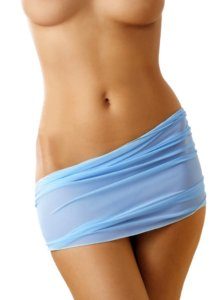 Patients who have lost tremendous weight often ask us if we can perform a liposuction and a tummy tuck simultaneously. Our simple answer is 'Yes.'
Tummy tucks and liposuction are popular body-contouring procedures that often yield favorable results that last a long time. The combination of both treatments can be powerful, as it will not only tighten the abdomen and make it flat, but will also remove excess fat, so the belly will have a smooth contour.
Tummy Tuck and Liposuction
If you're unhappy with the shape of your body after massive weight loss, consult with Dr. Beale to learn how both of these procedures can help sculpt your body.
As a summary, your surgeon performs a tummy tuck to remove sagging excess skin and unsightly stretch marks. It's also a method used to correct separated muscles due to multiple pregnancies, obesity, age, and gravity.
As this surgical procedure only succeeds at the removal of unwanted skin, it won't be able to remove stubborn pockets of fat. This is where liposuction comes in.
Liposuction is a procedure that involves the use of a small cannula inserted into the skin to access the fat cells. Attached to the cannula is a vacuum-like machine that suctions fat outside the body.
As liposuction can target different areas of the body where unwanted fat is present, you can request your doctor to remove fat in the hips, buttocks, thighs, in addition to your abdomen, so you can have a smoother, slimmer figure.
Given its method, liposuction can indeed complement your tummy tuck procedure.
Candidates for the Combined Procedure
In most cases, patients who have excess fat and skin make great candidates for a combined liposuction and tummy tuck procedure. Certain individuals, however, may not qualify for this combined treatment plan. A consultation with Dr. Beale will determine if a combined tummy tuck and liposuction is for you. In most cases, Dr. Beale may restrict this procedure if you are:
A heavy smoker – he may ask you to stop for a certain period of time or quit for the procedure to work.
Diabetic – you may need to put your metabolic condition under control first before you have this procedure.
Susceptible to bleeding – This may raise the risk of hemorrhage.
Dr. Beale always creates a personalized treatment plan for each of his patients. Therefore, it's best to consult with him about your case, so he can assess if you make a great candidate, and he will tell what you need to do to qualify for the procedure.
Tummy tuck and liposuction can sculpt your body and give you the shapely figure you've always wanted. Schedule a free consultation today so you can begin your body-contouring plans.