CAN I CHOOSE WHAT I WANT AS PART OF MY MOMMY MAKEOVER?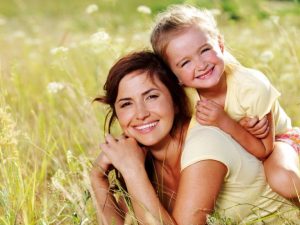 You love your kids. As much as you would do anything to keep them sound and happy, you should never neglect the one person that your kids love and rely on: their mom. Mothers often put their children's well-being ahead of their own. While it may seem a noble thing to do, it can be detrimental to the family structure; if the head and heart of the household is feeling blue and sluggish, the daily things that must be done to keep the household humming along may not get done to par. Taking good care of yourself – physically and emotionally, makes for a happy, healthy home.
Thankfully, the mommy makeover procedure is now available and within reach to all mothers who want to restore their pre-pregnancy figures, enhance their appearance, and feel good inside. Yes, mommy makeovers can really make a difference for a mothers' emotional and physical wellbeing!
One question that probably comes to mind is 'can you choose what procedures you want included in your mommy makeover?' The answer is yes, of course! A consultation with Dr. Evan Beale will determine what procedures are right for you and which ones can achieve your desired results.
PROCEDURES COMMONLY INCLUDED IN A MOMMY MAKEOVER
Mothers frequently request these cosmetic procedures for their own makeover. However, you may choose to leave one or two procedures out if you wish.
This surgical procedure lifts sagging breasts due to volume loss following pregnancy and breastfeeding.
This involves inserting breast implants to add volume and increase breast size. This can be performed concurrently with breast lift to improve appearance.
This is performed to decrease breast size if you're experiencing neck, shoulder and back pain associated with the increase in breast size.
This procedure tightens loose muscles in the abdomen and removes excess skin to give you a flat tummy.
This procedure can be performed concurrently with a tummy tuck to remove excess or unwanted fat around the abdomen, hips, buttocks, thighs, and other areas of the body.
In addition to the ones mentioned above, your mommy makeover can include facial procedures to rejuvenate your face.
This procedure tightens loose, sagging skin to restore a youthful appearance.
As the name suggests, this can raise sagging eyebrows. This can smooth out creases in the forehead as well.
This removes dark bags under the eyes as well as correct drooping upper eyelids, so your eyes can look youthful and rejuvenated. This can also reduce wrinkles around the eyes.
Dermal Injections and Botox®
These non-surgical procedures can reduce deep wrinkles, fine lines, and creases. These can also add volume to your face for a more youthful appearance.
A mommy makeover is a fantastic way to increase self-confidence and make you look and feel good. You can also choose which procedures you want. Schedule a consultation with Dr. Beale today, so you can begin the process of your personal transformation.