BREAST AUGMENTATION SERIES: WHAT YOU NEED TO KNOW ABOUT BREAST AUGMENTATION IN YOUR 30S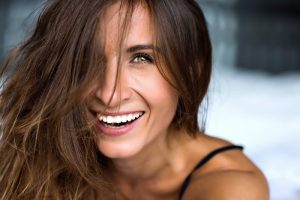 Love your breasts or come see us. Breast augmentation can help you discover the breasts you've always wanted. The 30s are one of the most popular times for breast surgery. You've done some growing up and you know what you want; come see us and we'll help you to achieve it.  Keep reading for breast augmentation tips for women in their 30s.
SHOULD I HAVE BREAST AUGMENTATION IN MY 30S?
More women choose breast augmentation in their 30s than at any other age. Last year more than 108,000 breast augmentations were performed on women in their 30s. Why should you consider breast augmentation now? Here are some top reasons.
Good Overall Health– If you're in good health, come see us for breast augmentation. We've found that young, healthy usually recover more quickly from their procedures. Many women in their 30s have excellent health and are prime candidates for breast surgery.
Financially Ready for Breast Augmentation– Breast augmentation is an investment in your body. You may finally have more financial freedom than you did in your late teens or early 20s. We have financing options available to make breast surgery more accessible.
Restore the Body After Baby– Many women in their 30s, especially the late 30s, have finished bearing children. They are unhappy about the changes to their breasts. Breast augmentation is often included in a mommy makeover and can restore your body after baby.
TIPS FOR BREAST AUGMENTATION PATIENTS IN THEIR 30S
Are you ready for breast augmentation in your 30s? These tips will help you prepare for a more successful procedure.
Choose Your Surgeon Carefully– Your surgeon will largely determine your breast augmentation success. Choose carefully. Dr. Beale is a board-certified plastic surgeon and a member of the American Society of Plastic Surgeons. He is well known for his natural looking breast augmentation results.
Do You Need a Lift?- If you've had children or have fluctuated significantly with your weight, you may need a breast lift. We can perform this procedure at the same time as your breast augmentation. During a breast lift, excess skin removed and the tissues are repositioned for a more youthful, lifted breast appearance.
Can I Get Breast Augmentation If I'm Planning Future Pregnancies?- Many women assume that they should wait until they've finished bearing children to schedule breast augmentation. You don't need to wait to achieve stunning results. Pregnancy does change the breasts, but it would without implants too. After you've finished having children, we can perform a breast lift if needed.
Call us today to schedule your breast augmentation consultation with Dr. Beale.