BOTOX® MYTHS: THE TRUTH BEHIND 5 COMMON MISCONCEPTIONS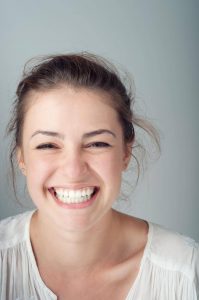 Botox® is one of the most popular cosmetic treatments in the U.S. with millions of treatments performed each year. Our Botox® patients love their results and how easy it is to fade wrinkles away. As we meet with patients, we've realized that Botox® is certainly popular, but is also deeply misunderstood, especially by patients that have yet to try the treatment. Today we're debunking some of Botox®'s biggest myths to discover the truth behind this powerful anti-aging treatment.
BOTOX® MYTH #1: BOTOX® CAN ELIMINATE ALL OF YOUR WRINKLES
Botox® is effective, but it isn't the solution to every wrinkle. It works best on wrinkles that are caused by muscle contractions including crow's feet, lines between the brows, and forehead creases. If you have wrinkling that isn't caused by muscle movement, Botox® isn't going to help. We'll help you determine if Botox® is the right choice for your wrinkles. If it isn't, we'll help you find a different treatment that will work more effectively.
BOTOX® MYTH #2: YOU'LL HAVE TO MISS WORK TO GET BOTOX®
We know you're busy, but definitely not too busy for Botox®. The treatment itself takes about 15 minutes and you can return to work and other activities immediately. Many patients come in on their lunch break and are back to work, with time to eat, before lunch ends.
BOTOX® MYTH #3: YOU CAN'T MAKE NORMAL EXPRESSIONS AFTER BOTOX®
Do you worry about looking frozen and expressionless after a Botox® treatment? You shouldn't be. Botox® works by interfering with the nerves trying to tell muscles to contract. When the muscles don't contract, the skin smooths, and the wrinkles fade away. We use a very small amount of Botox®, just enough to relax the muscle, without completely freezing it. When a skilled injector administers Botox®, you'll be able to make normal facial expressions, but you'll have fewer wrinkles.
BOTOX® MYTH #4: NO OTHER TREATMENTS COMPARE WITH BOTOX®
Botox® is a wonderful, effective cosmetic treatment, but it isn't your only option. We also offer Dysport and Xeomin®, other botulinum toxin treatments that provide similar results. Dysport works like Botox®, but has a bigger spread, so it works well on larger areas. Xeomin® doesn't use the same protein structure as Botox® so it can be used by some patients with Botox® allergies. These three treatments share many similarities, but have a few key differences too. We'll help you find the best option for your situation.
BOTOX® MYTH #5: I CAN'T HANDLE ALL THOSE BOTOX® INJECTIONS
Many first-time Botox® users worry about the injections. Will they hurt? How many do you really need? With Botox®, the needle is very small and many patients barely notice it. Most people do fine without any pain relief or numbing cream. If you're concerned, talk with us, but odds are, you'll get through your Botox® treatment just fine and after you'll love your new, rejuvenated look.
Now that you know the truth about Botox®, give us a call and schedule your consultation with Dr. Beale. Imagine a face with fewer wrinkles!