BOTOX® MYTHS DEBUNKED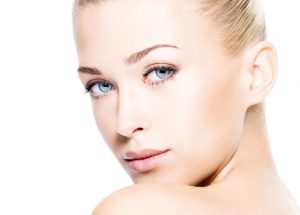 Botox® is the most popular minimally invasive procedure in the United States but, despite its popularity, it is incredibly misunderstood. Learn the truth behind these popular myths. If you still have questions, call to schedule a consultation with Dr. Beale. A younger looking you awaits!
MYTH #1 – BOTOX® WILL MAKE ME LOOK FAKE AND FROZEN
Botox® is a powerful neuromodulator that works by relaxing muscles that cause certain types of wrinkles. As the muscles relax, the wrinkles they cause can begin to fade. It may not remove an established wrinkle, but it can keep wrinkles from getting worse. It can also prevent some wrinkles from ever occurring. Results can be extremely natural looking when performed by a skilled injector such as Dr. Beale. You should still be able to laugh, cry, smile, and make normal expressions, despite what some might say!
MYTH #2 – BOTOX® WORKS ON ALL WRINKLES
Botox® works by relaxing muscles that cause certain types of wrinkles. It works well on lines between the brows, crow's feet, and other wrinkles caused by muscle movement. Other types of wrinkles are more effectively treated using different options, such as dermal fillers.
MYTH #3 – RESULTS ARE PERMANENT
Results are long lasting (typically 3-8 months), but they aren't permanent. If you love your results, we can maintain them with regular retreatment (we'll work with you to create a treatment schedule).
MYTH #4 – I'LL NEED TO MISS WORK TO RECOVER FROM MY TREATMENT
Botox® treatment is quick, with no downtime. We have many patients come in for the 10-20 minute treatment on their lunch break and head back to work immediately afterwards. The only side effects occur at the injection site. You may have a bit of bruising or swelling after treatment, but it should fade quickly.
MYTH #5 – IT'S ONLY A COSMETIC TREATMENT
Botox® is a highly effective cosmetic treatment, but that isn't all Botox® can do. It is also approved for use in treating a variety of medical conditions (including migraine headaches, overactive bladder, hyperhidrosis, and more). It is a powerful medical AND cosmetic treatment that is well known for its exemplary safety record.
Now that you know the truth about Botox®, call and schedule your treatment with Dr. Beale.