AWAKEN A YOUNGER APPEARANCE WITH AN EYELID LIFT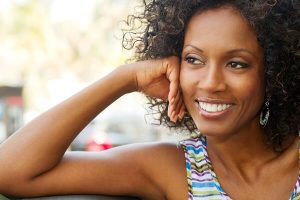 Does your appearance need a wake-up call? The delicate eye area is often one of the first to show significant signs of aging. Eyelids droop, bags develop under the eyes, and crow's feet form, leaving the face looking tired and worn out.
If you look tired, even when you feel wide-awake, the solution isn't another cup of coffee. You need an eyelid lift, a surgical procedure that rejuvenates the eye area. Learn more about this procedure and then call our Dallas, TX plastic surgery office to schedule a consultation with Dr. Beale, our award-winning plastic surgeon.
WHAT IS AN EYELID LIFT?
Eyelid lift surgery, also known as blepharoplasty, was one of the top 5 plastic surgery procedures performed in 2017. In the U.S., more than 209,000 procedures were performed. This procedure provides rejuvenation to the upper eyelids, lower eyelids, or both. It can also rejuvenate the areas under and around the eyes, smoothing crow's feet and other small wrinkles. In our practice, this procedure is popular with both men and women.
An eyelid lift offers many restorative benefits to patients including:
Tightens skin on the upper and/or lower eyelids
Treats some wrinkles around the eyes
Removes puffiness from the eyelids
Corrects eyelid sagging, including visible undersides of the lower eyelid
Treats puffiness and bags under the eyes
Is an eyelid lift right for you? Schedule a consultation to learn more about this procedure and to receive personalized treatment recommendations.
WAKE UP YOUR EYES OR REJUVENATE THE ENTIRE FACE
Our eyelid lift provides focused rejuvenation to the eye area. However, many of our patients are experiencing signs of aging in other areas too. We often pair this procedure with other facial plastic surgery treatments. By combining treatments, we can turn back the clock on your entire facial appearance, brow to chin.
Learn about some of our favorite complements to blepharoplasty:
On its own or paired with other treatments, we sure you'll be delighted by your appearance after eyelid surgery.
SCHEDULE YOUR BLEPHAROPLASTY CONSULTATION IN DALLAS, TX TODAY
Look refreshed, not tired with blepharoplasty. To learn more about eyelid lift surgery, call our office, and our friendly staff will start the process. We love meeting with potential patients during consultations and look forward to seeing you soon. Call us at 972-566-3001 to schedule your consultation.