ARE YOU TIRED OF LOOKING TIRED? CONSIDER BLEPHAROPLASTY!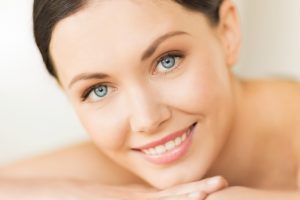 The eyes are the window to the soul, but also the first area to show signs of aging. If your eyes are looking old, sad, or tired, the problem could be sagging eyelid skin. Don't let your baby blues betray your age. Blepharoplasty—also known as an eyelid lift—is the solution. If you have sagging skin or wrinkling around the eyes, give us a call and schedule your consultation with Dr. Beale. Wake up your appearance with an eyelid lift!
WHAT IS AN EYELID LIFT?
An eyelid lift is a surgical procedure designed to rejuvenate the skin on and around the eyelids. It can correct sagging eyelids, bags under the eyes, wrinkles around the eyes, etc. This procedure isn't one-size-fits-all. Your surgery will be designed to target your problem areas. Some patients need upper eyelid blepharoplasty, others lower eyelid blepharoplasty, and some receive both. Dr. Beale will explain his recommendations for your treatment during your consultation.
I'M INTERESTED IN BLEPHAROPLASTY. TELL ME MORE ABOUT THE PROCEDURE.
During the procedure, incisions are carefully placed in inconspicuous areas to minimize the appearance of scarring. Once you're healed, there should be no visible scarring when your eyes are open. Excess skin and fat are removed and the skin is repositioned to create a natural but rejuvenated result. Dr. Beale takes care to ensure that the skin looks natural–not stretched or overly tight.
We perform eyelid lifts in our surgical center, often using local anesthetic and IV sedation. Some patients getting a lower eyelid lift may want general anesthesia. It is an outpatient procedure, so you'll be able to return home a few hours after surgery. You will need someone to drive you.
WHAT'S RECOVERY LIKE AFTER AN EYELID LIFT?
After your eyelid lift, you'll be sent home for recovery. You will wear a cool eye mask to help with swelling, and you'll be given eye drops to keep the eyes moist and comfortable. Most stitches are absorbable, but some may need to be removed a few days after surgery. We will provide postoperative instructions to ensure you know how to care for yourself while you heal. If you have any questions, contact us.
Most patients are able to return to their regular, non-strenuous activities in a few days. Avoid exercise and other strenuous activities for 2-3 weeks. We generally advise patients not to use makeup for the first 7-10 days.
If you're tired of looking tired, come see Dr. Beale. An eyelid lift can wake up your appearance and keep everyone guessing on your real age. Call today!