AM I A GOOD CANDIDATE FOR LIPOSUCTION?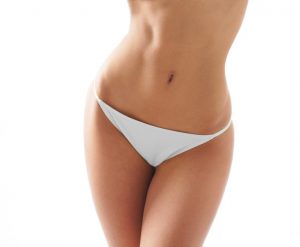 Summer's coming in HOT. If your body isn't bikini-ready just yet, you might be thinking about liposuction. This fat-fighting treatment can transform your body, but it isn't for everyone. Keep reading to discover if you're a good candidate for lipo. If you think it might be a good fit for your life, give us a call and schedule your consultation with Dr. Beale to learn more. Discover your best summer body!
WHAT IS LIPOSUCTION?
Liposuction is a body contouring procedure that uses suction to remove unwanted fat cells. Small incisions are made in the treatment area, through which Dr. Beale inserts a cannula. Fat is removed and the body is shaped and contoured. The incisions are then closed. Since the incisions are small and carefully placed, scarring is typically minimal. The fat cells removed during lipo won't regenerate.
AM I A GOOD CANDIDATE FOR LIPOSUCTION?
Are you a good candidate for lipo? The best candidates are typically:
Close to Ideal Weight– Liposuction is not a weight loss treatment but, rather, a body contouring procedure. You should be close to your ideal weight. Some patients do lose a bit of weight afterwards, but the overall goal should be removing stubborn fat—not weight loss.
Committed to a Healthy Lifestyle– The fat removed during a liposuction treatment won't return, but that doesn't mean you won't be able to gain weight. If you want to maintain your results, you need to be committed to a healthy diet and exercise routine.
In Good Health– Patients are ideally in good health and do not smoke. If you do smoke, plan on quitting for the procedure to improve healing and recovery.
Struggling with Stubborn, Localized Fat Pockets– Liposuction targets stubborn, diet and exercise-resistant fat pockets in localized areas. If you have trouble areas that just won't budge, ask about liposuction.
WHAT AREAS CAN LIPOSUCTION TREAT?
Where do you struggle with stubborn fat? Lipo can treat a variety of areas from head to toe. We commonly use it to treat:
Double chin
Love handles
Abdomen
Thighs
Neck
Arms
We offer several different types of lipo, including power assisted lipo, SAFELipo, ultrasound assisted lipo (UAL), Tickle Lipo, and laser lipo (Smart Lipo, SlimLipo). We'll help you choose the right method for your problem areas.
TAKE THE NEXT STEP – SCHEDULE YOUR LIPOSUCTION CONSULTATION TODAY
If you're still interested, take the first step toward a better body by scheduling your consultation with Dr. Beale. Call today!