AGE, GENETICS, AND BABIES: HOW LIFE CHANGES YOUR BODY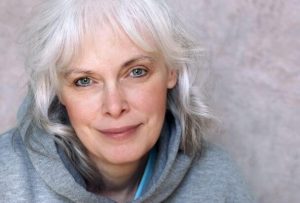 It's no secret that pregnancy changes your body.  At some points, change is appreciated and even anticipated, but as you get older, bodily changes are often less desirable. Change is inevitable, but with plastic surgery, you can remain in charge of your appearance. Learn how Dr. Beale helps his patients to reverse the many changes that life brings to the body.
AGE- LOOK AS YOUNG AS YOU FEEL
Aging affects the entire body, but age-related changes are often most noticed in the face. Sun exposure is a big contributor to premature aging. To slow signs of aging, Dr. Beale recommends using a broad-spectrum sunscreen daily. Apply liberally and repeat every couple of hours when you're spending time in the sun.
Prevention is only one part of the aging puzzle. We also recommend aesthetic procedures to treat common age-related skin complaints.
Facelift- Our surgical facelift is one of the most effective options for addressing wrinkling, sagging, and facial drooping. By removing excess skin, redraping tissues, and restructuring underlying facial supports, a facelift can erase years of aging and provides a long-lasting reset to the appearance.
Injectables- Injectable treatments, including Botox® and dermal fillers, are a non-surgical option for facial rejuvenation. Botox® treats dynamic wrinkles including crow's feet and vertical lines between the brows. Dermal fillers treat volume loss and deep creases. These in-office treatments can be performed in about thirty minutes, and patients return to work, school, and other activities immediately.
Skin Resurfacing- Age spots, pigmentation changes, and dull, rough skin can be addressed through a skin resurfacing treatment. Chemical peels, laser treatments, and dermabrasion are all effective options for skin resurfacing in Dallas, TX.
Age is only a number. Plastic surgery can help you look as young as you feel.
GENETICS- TARGET THOSE TROUBLE SPOTS
Do bags under the eyes run in your family? Genetics play an important role in the aging process, often determining your problem areas. From droopy brows to saggy eyelids, our facial cosmetic surgery procedures can address these genetic predispositions and restore a more youthful facial appearance.
Blepharoplasty- Drooping upper or lower eyelids are commonly caused by genetics. Blepharoplasty, also known as an eyelid lift, tightens the delicate tissues around the eyes. This can be paired with a facelift as desired. Many of our blepharoplasty patients notice improvement to their vision as the procedures lifts sagging tissues that can obstruct the eye.
Brow Lift- Sagging brows are treated with a brow lift. Our brow lift restores a youthful arch to the eyebrows and smooths forehead wrinkles and creases.
Genetics influence how you age, but thanks to modern medicine, you have options about what you inherit. Grandma's sagging brows don't have to become yours.
BABIES- MOMMY MAKEOVER TO THE RESCUE
The rapid expansion of the body during pregnancy, combined with hormonal changes, can lead to major bodily changes. To combat pregnancy related changes, Dr. Beale offers a mommy makeover, a customizable combination of plastic surgery treatments that restore the body after pregnancy and breastfeeding.
For long-lasting, permanent results from your mommy makeover, wait to schedule the procedure until no future pregnancies are planned. A typical mommy makeover includes a variety of restorative surgeries including:
Breast Surgery- Volume loss and sagging are common after pregnancy. A breast lift/breast augmentation combination is an effective way to address both issues and restore full, youthful breasts. As breast changes vary, we also offer a stand-alone breast lift, breast reduction, and breast implants without a lift.
Tummy Tuck- Dr. Beale's tummy tuck tightens abdominal muscles and tissues. It can repair muscle separation (diastasis recti) and restores a tighter, flatter mid-section.
Liposuction- Losing your baby weight doesn't always eliminate unwanted fat. Many moms struggle with fat bulges, even after they achieve their goal weight. Liposuction can remove this fat and restore your ideal body contours. It isn't a substitute for weight loss, diet, or exercise, but can be a valuable addition to your post-baby body plan.
Get your body back after baby with our mommy makeover. Who says moms can't love their bodies?
Life changes your body, but if you're unhappy with those changes, we can help you change them back. Come in for a consultation with Dallas plastic surgeon Dr. Beale to create your ideal body, whatever age or stage you're in.