5 THINGS TO DO WHILE YOU RECOVER FROM A MOMMY MAKEOVER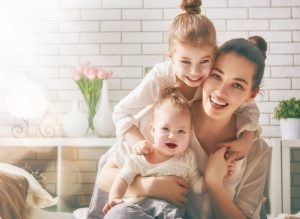 When a woman becomes a mom, she's not only sacrificing her time and job (for those who decide to become a full-time mother) but oftentimes, also her body. From the time she becomes pregnant up to the time she gives birth, her body changes. Breastfeeding can also change the shape of her breasts as well. Overall, mothers sacrifice many things for their children.
Thankfully, you can restore your pre-pregnancy figure and say goodbye to stretch marks, belly fat, and sagging breasts with a mommy makeover.
A mommy makeover is comprised of procedures to give your body a more toned and youthful appearance. To make your makeover successful, there are several factors to put in mind, and one of them is recovery. Giving your body time to heal is just as essential as your pre-surgery preparations. Sadly, not everyone loves the recovery period. Aside from not being able to do anything except rest, you also have to deal with the pain, bruising and swelling that emerges soon after the surgery.
To make your recovery less stressful and boring, here are five things you can do to take your mind off the pain, bruising and swelling:
Read a good book.
Reading is a fantastic way to kill the time. If you've never sat down with a good book since you had kids, now's the time to catch up on your reading.
Catch up on your favorite show with Netflix.
Many exciting shows are set to premiere this fall/winter season. For instance, there's the Gilmore Girls: A Year in the Life, which is a continuation of the popular comedy-drama back in 2000, the Gilmore Girls. The Crown is also supposedly a good flick to binge on, and if these two don't catch your interest, there are countless other shows and movies available on this popular entertainment platform.
Plan for the Holidays.
Thanksgiving, Christmas and New Year are memorable occasions that require preparation. This year, make the holiday festivities extra special by planning for these events in advance. Plan menus, seating charts, invitations and decoration ideas with the extra time you'll have on your hands.
Start your gift shopping.
Gifts become extra special when you take the time to shop. So, use your recovery period to scour the internet for unique items with great deals for your friends and family for the season of gift giving.
Sleep all day.
Raising a family is not an easy feat. If you haven't had restful sleep in a long time, embrace this opportunity to slack off a little bit. Your body will thank you for it, as resting can make the body heal faster. Besides, you'll need the energy for when you go back to your mommy duties.
These are just some of things you can do while recovering. Being able to do these activities depends on the procedures you will get. Be sure to talk with Dr. Beale about your mommy makeover, so you can plan accordingly.