3 REASONS WHY PLASTIC SURGERY IS THE PERFECT COMPLEMENT TO A HEALTHY DIET AND EXERCISE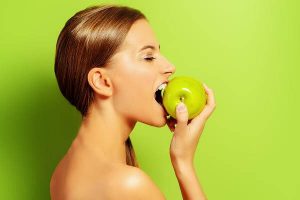 You eat right and exercise often, but your body isn't quite where you'd like it to be. Maybe it's time to explore plastic surgery. By pairing cosmetic treatments with a healthy lifestyle, you can finally achieve your body goals. Call our offices today and schedule your consultation with Dr. Beale.
PLASTIC SURGERY IS SAFEST ON HEALTHY PATIENTS
Plastic surgery is safe, but only when performed on qualified patients. During your consultation, we'll discuss your medical history to determine if you're a good candidate for surgery. We've found that healthy patients do better throughout the surgical process and generally have an easier time during recovery too. A healthy lifestyle, including a good diet and lots of exercise, better prepares your body for surgery.
MAINTAIN YOUR RESULTS LONGER WITH DIET AND EXERCISE
Plastic surgery is long lasting, but for those results to stick around, you need to do your part. For example, if you get a tummy tuck or liposuction, it is important to remain at a stable weight. Weight fluctuations, both up and down, can lead to undesirable changes in your physique, potentially reversing some of the changes you experienced after surgery.
After your plastic surgery, maintain your results with a healthy diet and regular exercise. You'll feel better and you'll look better too!
FINISH UP YOUR WEIGHT LOSS JOURNEY
If you've changed your life and lost a substantial amount of weight, you may want to consider plastic surgery as the final step in your weight loss journey. Excess skin and stubborn fat deposits often remain, even after you've dropped weight. Plastic surgery is the perfect complement to a lifestyle change that involves weight loss. After you've lost the weight, come see us and explore your options. We can remove stubborn skin and fat so you can finally achieve the body you've worked so hard for.
Post-bariatric body contouring is ideal for any patient that has lost a lot of weight, not just those that have undergone bariatric surgery. Often removing the excess skin and fat after weight loss can help you better maintain your new body. Exercise is easier and more comfortable and you'll love the way you look and feel motivated to keep up with those healthy changes.
Plastic surgery isn't an alternative to eating right and exercising, but rather a way to perfect those areas that don't change in response to healthy habits. All the carrots in the world aren't going to give you bigger breasts. Do what you can through diet and exercise and we'll help you achieve the rest with plastic surgery. Call and schedule your consultation today!